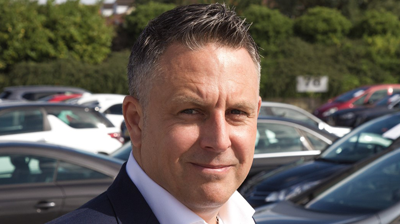 The automotive sector will not return to pre-Covid norms at any point in the next 12 months, according to analysis from Cox Automotive, which cautions retailers will have to adapt to a "new normal", focusing on margin retention and profit. While demand will remain high, supply will stay low as the ongoing raw material and semiconductor shortages affecting the new car market and filtering down to the used car market are unlikely to ease until later this year.
Cox Automotive said its research showed retailers continue to report healthy trading results by maximising unit profitability over volume and benefiting from stable consumer demand for used vehicles. Wholesale demand continues to reflect the healthy retail sector, with an appetite for quality used vehicles, while days to sell and stocking levels remain low. As such, retailers are less likely to offer discounts because demand looks likely to outstrip supply of vehicles for some time.
Wholesale market
The impact of the pandemic led to supply constraints for supply chains and tier-one to four suppliers, creating increased demand and shortage of used vehicles. Used cars at Manheim auctions experienced increases in the average age, mileage, sold price, CAP Clean and first-time conversion rates throughout 2021.
The key performance throughout 2021 was not only the demand for quality retail vehicles, but the value and percentage of CAP Clean they achieved. The full year resulted in a CAP Clean performance of 98.31%, an increase of 2.16% compared to 2020, and a 3.9% increase on 2019's result.
Philip Nothard, Insight and Strategy Director at Cox Automotive, said: "Considering the increases applied to the values throughout the year, being able to retail close to a 100% result is unprecedented."
Used car values continued to rise last year, with the average sale price at auction increasing by 3.9% or £255 to £6,731 compared to the previous year. Nothard said: "A small increase in the overall average price paid for a used car in 2021 might not alarm many, but wholesalers and retailers are having to work harder to sell older, higher mileage cars. Both traders and consumers know that due to the lack of supply, they're having to pay higher prices for cars that are less desirable because they're older."
Used cars hit age record
Data from online car auction specialist Autorola confirms the average age of used cars reached record levels as prices rose by 5.5% in Q4 2021.
Ex-fleet cars and dealer part exchanges reached their highest average age this decade, ranging from an average of 17 months for used EVs and 35 months for petrol cars, to 36 months for diesel and 38 months for hybrids. The auction house cited the main cause as fleets having to extend replacement cycles while consumers are holding onto their cars for longer due to the shortage of new cars available across dealer networks.
At the same time hybrids and EVs reached 8.4% of Autorola's total quarterly sales mix which is the highest number it has recorded and a further sign they are becoming an integral part of the UK used car market.
"For the first time we saw three fuel types of used car rise above an average age of 35 months," said Jon Mitchell, Autorola UK's group sales director.
"Despite that increase in average age prices continued to rise during Q4 even though December was the quietest sales month for a while. On average used cars sold online for 5.5% more (£948) than Q3 at an average price of £17,937 which is a new record for us," he added.
EVs rose by the greatest amount (£3,900) from £22,718 in Q3 to £26,618 in Q4 while petrols rose from £14,761 to £15,827 (£1066/7.2%) in the same period. Used diesel prices meanwhile rose by £1,144 (5.7%) as volumes fell to just one in three (33.7%) of Autorola's total sales which was an all-time low. Only hybrids fell in price by £1,331 to £21,935 on the back of a higher average age and mileage.
"We are going to see reduced new car sales continue to fuel an increased demand for used cars throughout 2022. Some dealers cleared out some older used stock in Q4 as they reached their year-end but while fleets continue to extend replacement cycles the used car supply shortage is not going to fix itself anytime soon," said Mitchell.
Nothard added: "Two of the major trends – electrification and semiconductor shortages – are likely to continue to impact the new car market in the UK in the short to medium-term. In addition, the ongoing impact of Covid-19, uncertainty surrounding Brexit, and continued supply shortages looms large, and it may take longer than anticipated for the market to recover from this as quickly as hoped. But in the short term, we anticipate a continuation of the current market conditions, with some uplift in supply helping to drive sales as we progress through Q1 2022."
European challenges
The UK, France, Italy, Spain and Germany all recorded year-on-year falls in new car registrations in December 2021. At 86,879 sales and a 27.3% decline, Italy suffered the worst year-on-year performance in December compared to the same period in the previous year. Germany followed with 227,630 sales representing a drop of 26.9%, Spain followed with 86,081 sales representing a 18.7% fall, while the UK posted 108,596 sales, down by 18.2%. Following a trend observed in November 2021, France suffered the smallest December decline, with 158,121 sales representing a 15.1% fall.
All five markets experienced a double-digit year-on-year decline in December, declining by an average of -27.4% against pre-pandemic levels. Despite selling more new vehicles than any other European country in 2021, at 2,622,000 units, Germany was the only country to suffer a full-year decline of 10.1% year-on-year.
Nothard concluded: "The automotive sector across Europe continues to suffer the consequences of restrictions and lockdowns, along with uncertainty caused by new Covid-19 variants, and the continuation of supply constraints caused by the raw material shortages. In addition, the UK and several European markets face consumer confidence stalling as motorists battle with rising energy costs and inflationary pressures."