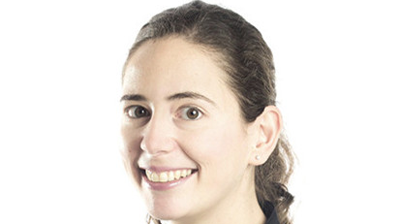 Stellantis has successfully demonstrated a revolutionary dynamic induction electric charging system for electric vehicles (EVs) which does not require the driver to plan stops at battery recharging stations. Instead, power is supplied wirelessly via specially equipped, dedicated road lanes. The manufacturer said this technology removes range anxiety and supports its push towards decarbonization and environmental sustainability.
Dynamic Wireless Power Transfer (DWPT) technology is a system of coils positioned under the asphalt that transfers energy directly to cars, trucks and buses without the need to stop at charging stations to refill the battery. The technology can be adapted for all vehicles equipped with a special "receiver" that transfers the energy incoming from the road infrastructure directly to the electric motor, extending the range, while conserving the vehicle battery charge.
Stellantis and its project partners have been testing the concept out at the "Arena del Futuro" circuit in Chiari, Italy. The initiative is being coordinated by A35 Brebemi, a company owned by the global transportation infrastructure operator Aleatica that focuses on sustainable and innovative mobility solutions.
Anne-Lise Richard, head of global e-mobility business unit, Stellantis, explained: "Our long-term strategic plan, Dare Forward 2030, is based on the premise of bringing 'cutting-edge freedom of mobility' to all and this project is the very essence of where we're headed as a company.
"Working with this incredible group of partners, we have proven that inductive recharging technology can power our electrified future. These joint projects are exciting steps as we work to achieve longer battery lifespan, lower range anxiety, greater energy efficiency, smaller battery size, outstanding performance and lower weight and cost."
Concept testing
Work at "Arena del Futuro" shows that a BEV, like the Fiat New 500 fitted out to test the system, can travel at typical highway speeds without consuming the energy stored in its battery. Tests are showing that the efficiency of the energy flow from the asphalt to the car is comparable to the typical efficiency of fast charging stations, so the driver does not need to stop to recharge. Furthermore, measurements on magnetic field intensity prove that there is no impact on the driver and passengers.
"Arena del Futuro" is powered by direct current (DC), which offers several advantages, including:
Reducing the power losses in the energy distribution process;
Guaranteeing a direct integration with renewable energy sources without the need to convert DC into AC;
Allowing the use of thinner cables than the AC current distribution with evident advantages in terms of packaging, weight and harmonic pollution; and,
Using aluminium cables for current distribution, which is easier to source, costs half compared to copper, and is lighter and easier to recycle in a circular economy business model.
The innovative technologies offered by 5G, IoT (Internet of Things) and AI-based application solutions facilitate the exchange of information between the vehicle and the system management platform, increasing road safety and travel efficiency. Inductive energy transfer of DWPT means there are no exposed cables, keeping the road surface safe for people to walk on.
The technology is attracting interest for commercial development globally due to its versatility in its dynamic and static inductive versions. In addition to being useful on roads and motorways, it is also suitable when combined with other infrastructures like harbours, airports, and parking lots.
At the event in Chiari, a Maserati Grecale Folgore was on display, signifying Maserati's upcoming involvement in the project. Maserati is to electrify its entire product range by 2025. The Grecale Folgore will run on the "Arena del Futuro" circuit to collect data and deploy a detailed performance analysis.
Freedom of Mobility Forum
Stellantis has announced the "Freedom of Mobility Forum," a yearly open meeting committed to fact-based decision making that identifies how to bring clean, safe, and affordable freedom of mobility for society in the face of global warming implications.
The first meeting, initially planned for early 2023, will bring together a diverse pool of experts working toward a common purpose, able to move fast, and capture solutions, embracing a 360-degree analysis of the different problems.
Carlos Tavares, Stellantis CEO, explained: "We intend to create a public forum in which contributors can come together to address the key questions surrounding the debate on decarbonized mobility and provide actionable next steps for us to take together. Access to clean, safe and affordable mobility for the citizens across the world is at stake."
The "Freedom of Mobility Forum" will be planned and coordinated by an advisory board of experts representing various stakeholders in the industry, including mobility and technology providers, academics, politicians, scientists, among others. The forum will host debates on a select number of topics for each edition within the following engagement principles:
Global view: the forum will address several questions with a 360-degree approach
Fact-based: the forum will rely on facts to drive insights and possible solutions
Transparency: the forum will be open to the public ensuring that all positions are made available to all
Respect above all: attendees must engage in an honest, respectful, and collaborative manner
As part of this announcement, Stellantis has confirmed it will cease to be a member of the European Automobile Manufacturer's Association (ACEA) by the end of this year. It is expected to share further details on the new event at a later date.