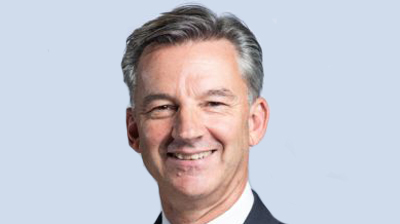 The UK automotive industry's production carbon footprint shrank to the lowest level on record last year. Research from the Society of Motor Manufacturers and Traders (SMMT) shows CO2 emissions fell by 11.2% in 2021 compared with the previous year. SMMT's latest annual Sustainability Report, now in its 23rd year, shows that automotive production and the supply chain emitted 81,095 fewer tonnes of CO2 in 2021 Average vehicle CO2 emissions meanwhile, were 11.2% less than their 2020 equivalents.
Despite reduced production because of the global semiconductor shortage, the industry was still able to improve its environmental efficiency, recording a 6.1% reduction in water used per vehicle produced, and a 2.6% reduction in waste going to landfill year-on-year.
As a result of the industry's commitments, 96.2% less waste per vehicle goes to landfill than did at the start of the millennium. In addition, since 2015 the industry has ensured that 95% of a vehicle by weight goes through a takeback network to be re-used, recycled or recovered, SMMT said.
The data indicates that UK's specialist and low volume manufacturers were even more successful in delivering sustainable production, emitting 26.6% less CO2 per vehicle produced and sending no waste to landfill at all. Water use per vehicle also fell by 11.6%, while overall production rocketed by 40.2% as the sector rebuilds post-pandemic. This achievement was matched by the supply chain, with the report's signatories also sending zero waste to landfill and recording a 25.3% reduction in CO2 emissions per tonne of product shipped.
Mike Hawes, SMMT chief executive, said: "With the automotive sector still trying to recover from the pandemic while simultaneously transitioning to zero emission vehicles, the improvements made in the sustainability of production this past year is a remarkable achievement.
"The report shows the industry delivering on its commitments, with dramatic reductions in both the energy used to make vehicles, and the emissions they release when on the road. The automotive sector is central to the UK's carbon reduction ambitions and, with government support to improve UK competitiveness, we can ensure that transition continues to create well-paid, clean-tech jobs while generating economic prosperity and growth in all regions of the UK."
Net zero transition concerns
Looking ahead, earlier analysis from SMMT suggested UK auto manufacturers face £90m uplift in energy bills this year as costs surge 50%. UK electricity prices are the most expensive of any European automotive manufacturing country and 59% higher than the EU average, with the result the automotive sector spend £50m more per annum for energy than EU counterparts. SMMT has published a new roadmap, 'From Full Throttle to Full Charge', setting out measures on energy, skills and funding to drive large-scale investment and support competitiveness as the sector supports the UK's transition to net zero.
The industry body warns the timeframe to act is narrowing, with 2024 a looming milestone when EU-UK Rules of Origin get tougher and the government's Zero Emission Vehicle Mandate kicks in. With the UK implementing one of the most ambitious road transport decarbonisation timelines in the world, phasing out the sale of new petrol and diesel cars and vans by 2030, SMMT argues urgent action is required.
It says for many long-established component segments such as engine and exhaust producers and their sub-suppliers, the transition to electrification presents major challenges. While some companies are already on the journey, many risk being left behind as the jobs and skills involved with internal combustion engine (ICE) technology may not be transferrable. At least 22,000 jobs, £11 billion of turnover and £2 billion GVA in the UK is currently reliant on ICE-based technologies.
There are, however, significant opportunities for those able and enabled to transition, for example, in batteries, motors and power electronics.
Hawes explained: "From Covid impacts to component shortages, supply chain disruption to trade uncertainty, and regulatory change to rising inflation, the challenges facing this sector are immense. Nevertheless, addressing the UK's high energy costs is the industry's number one ask.
Help with energy costs now will help keep us competitive and be a windfall for the sector, stimulating investment in innovation, R&D, training – all reinvested in the UK economy. With the right backing this sector can drive the transition
to net zero, supporting jobs and growth across the UK and exports across the globe."