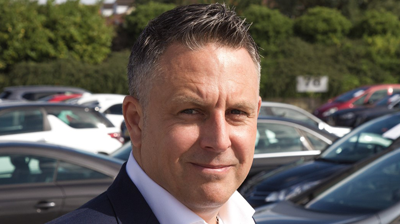 Cox Automotive has revised its quarterly and full-year used car market forecasts to reflect the changing shape of the market better. Despite signs of an end to significant rises in used vehicle values, the lack of new available stock means an imminent drop in pricing is unlikely.
In the latest issue of AutoFocus, Cox Automotive outlines a range of scenarios to predict the best, middle and worst-case outcomes for the used vehicle market based on current market data. Its best-case scenario for Q3 forecasts 1.94 million transactions, a 4.5% decrease year-on-year, 1% above the 2011-2019 average. This represents a 6.4% reduction on pre-pandemic figures. Q4 is forecast to end on 1.68 million transactions, a 2.6% increase year-on-year, up 2% on the 2001-2019 average and 6.7% lower than figures recorded in Q4 2019.
Source: Cox Automotive
Source: Cox Automotive
Cox Automotive's baseline and most likely scenario sees Q3 end on 1.89 million transactions, 7.3% down year-on-year, 2% down on the 2001-2019 average, and 9.2% down on Q4 2019 figures. In this scenario, Q4 ends on 1.63 million transactions (0.4% down year-on-year), 1% below the 2001-2019 average, and 9.4% down on 2019 figures.
The worst-case scenario from Cox Automotive sees Q3 2022 end on 1.83 million transactions, a 10.1% decrease year-on-year, 5% below the 2001-2019 average, and 12% down on 2019 results. Similarly, Q4 2022 would end on 1.60 million transactions (2.4% down year-on-year), 3% below the 2001-2019 average, and 11.3% down on 2019.
2022 full year forecasts revised
While the weakening in headline values during the Q2 shows signs of stabilising, Cox Automotive believes values for the majority of sub-sectors will take years to return to pre-pandemic levels, as reflected in its revised full year used car forecasts.
Used car forecast - 2022 full year
Source: Cox Automotive
In the best-case scenario, it predicts 2022 will end on 7.21 million transactions, falling 4.2% year-on-year, 2.2% below the 2001-2019 average and a 9.1% decline on Q4 2019 figures. This represents a 7.3% downgrade on the company's previous forecast.
Cox Automotive's baseline scenario for 2022 predicts 7.05 million used car transactions throughout 2022, a 6.4% decrease year-on-year, 4.4% reduction on the 2001-2019 average, and 11.2% fall when compared with the most recent pre-pandemic performance. This is a 4.8% downgrade on Cox Automotive's previous forecast.
The downside scenario also sees a 0.7% reduction on previous forecasts. The company projects 6.90 million use car transactions, 8.4% down year-on-year, 6.4% down on the 2001-2019 average, and a drop of 13.0% on Q4 2019 data.
A 31 million drop in new vehicles over two years
Philip Nothard, Insight and Strategy Director, Cox Automotive, said the changes reflect a 31 million shortfall in new vehicles over the past two years, which will cause supply constraints within the used car market.
Nothard explained: "The used car market has been grappling with a shortage of vehicles for some time. This, coupled with high demand, has caused prices to rise to record levels. While the sector has become accustomed to fewer vehicles and higher prices, the full extent of the global new vehicle shortfall will have a significant effect in the coming months."
The top five European markets registered 6.5million fewer vehicles in 2020 and 2021 compared to the previous two years. As the used market depends on new vehicles to push stock through, further pressures are inevitable. Nothard explained where pain points are currently being felt.
He added: "Challenges exist mostly in the zero to six, and sub-12-month market, although we will soon see more of the same within the one-to-three-year sector, particularly over the next 24 months. Eventually, shortages will trickle down to the late three-year and five-year market."
No cliff edge in sight, as retailers remain resilient
Nothard explains that while used vehicle values show signs of realignment in wholesale and retail markets, the lack of new vehicles means they are not about to fall off a cliff edge. Retailers are receiving stiff competition for product from new competitors who adjusted their stock profile during the pandemic, for example, daily rental companies that turned to the used market to compensate for the lack of new vehicles. Prices are therefore expected to remain stable in the short to medium term, while a downwards trajectory is inevitable in the longer term.
Nothard notes that the used vehicle market remains resilient, with retailers adapting well to derive profit from new avenues. He explained: "Most retailers have seen remarkable profits during the past few months from increased margins, full retail prices for new vehicles, minimal discounts, and a lack of targets – a dynamic the industry has not seen for a while. While supply and demand challenges still exist, many retailers display innovation and inventiveness to position them strongly against several headwinds.
"All this being said, we do not anticipate the values for the majority of sub-sectors to return to pre-pandemic levels for several years, if at all. Therefore, while current pricing conditions remain, and stock supply remains low for many manufacturers, it is more important than ever for retailers to grasp supply dynamics at a model and derivative level."