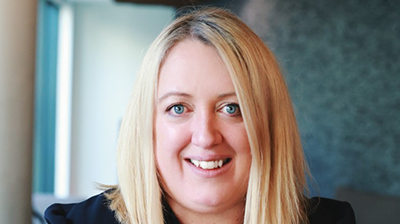 As well as ensuring its technology, people, and processes are ready for the July 31st launch date for the Financial Conduct Authority's (FCA) Consumer Duty, MotoNovo Finance has helped over 2,000 dealers/brokers across the UK to prepare for the launch by completing Distributor Readiness Assessments (DRAs).
Commenting on the support, MotoNovo's Commercial Director Debbie McKay (pictured) reflects, "The DRA forms are part of our broader Distributor Support Programme, developed to help dealers and brokers to get ready for the launch of the Consumer Duty and then to keep raising the bar to meet the FCA's expectations. This phase of the programme is designed to help dealers/brokers understand and embed the substantive requirements of the Duty as guided by the FCA. Principally it is about benchmarking their current readiness and signposting tools and resources to help them make the significant shift the regulator expects where necessary."
MotoNovo's DRA has been delivered by the business' extensive field team, all of whom have completed extensive training that has included training by specialist motor, asset finance and leasing law firm Auxillias and a programme that sees all team members accredited as both SAF (Specialist Automotive Finance), Expert and Advanced certified. The London Institute of Banking & Finance awards the latter qualification.
The focus of the DRA is on helping dealers/brokers understand the FCA's Consumer Duty expectations and their current state of readiness, challenging them to address preparation questions posed by the regulator: Does your purpose and culture align with your obligations under the Duty and support the delivery of good outcomes for customers? Are you prioritising delivering good outcomes for customers in a changing external environment?
As well as addressing the crucial issues of culture, policies, procedures and customer outcomes covered by the DRA, dealers and brokers should consider the Duty's impact on their business' strategy and approach to remuneration, risk and incentive structures to ensure they drive good customer outcomes.
Debbie concludes, "The DRA has been well received by dealers and brokers. Where we have identified potential gaps, we have been able to signpost resources and tools to help dealers/brokers to develop their approach to F&I in terms of processes, controls and culture. We have also helped them to recognise that delivering the Consumer Duty is a journey. July 31st represents a starting point."