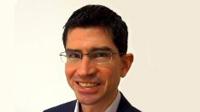 A group of banks are teaming up with IBM to build a new global platform for trade finance which is based on blockchain technology.
Bank of Montreal, CaixaBank, Commerzbank and Erste Group have joined an initiative launched by UBS and IBM to build a new platform called Batavia.
It is built to be openly accessed by organisations of all sizes anywhere in the world, and can support trade finance for transactions whether goods are being transported by air, land or sea.
The development work is being done collaboratively by the five banks and IBM in consultation with transportation industry experts as well as the banks' customers.
Batavia is targeting pilot transactions with customers on the network in early 2018 to test and refine the platform.
It will help organisations more easily build multi-party, cross-border trading networks throughout the world as an alternative to the heavily paper-based methods currently used.
Blockchain technology enables encrypted data to be shared between members of a group, based on a permanent, immutable ledger, with every company instantly updated on any changes.
Batavia will allow companies to view the progress of a shipment as it leaves the warehouse, is loaded onto a plane, truck or boat and arrives at the receiving port, automatically releasing payments incrementally along each step of the process.
Backers say the platform will help connect participants in a trading network, delivering the potential to transform global trade.
The Batavia platform will eliminate the necessity to handle and compare documents, allowing buyers, sellers and their banks to execute transactions with a high degree of efficiency and transparency.
Fabio Keller, IBM project lead, said: "In working with hundreds of clients to implement blockchain solutions, financing global trade has emerged as one of the use cases most in need of innovating.
"Targeting the creation of large, global, multi-modal networks that bring transparency and trust to each step of the trade process is what makes Batavia a platform with so much potential to transform the way companies around the world do business with one another."
Beat Bannwart (pictured above), head strategic innovation and market development, corporate and institutional clients at UBS, added: "Through working closely with our clients, we aim to innovate their user experience through a simple, digital and automated way of arranging, securing and financing their international trade transactions by leveraging new technology and creating an open ecosystem."