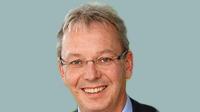 4finance Group, Europe's largest online and mobile consumer lender, has deployed FICO solutions across 10 countries and 20 back-office systems in just nine months.
It has introduced the FICO TONBELLER Siron solution for anti-money laundering (AML) and know your customer (KYC).
The cloud-based service ensures the company complies with global and regional regulations while maintaining 4finance's promise to issue customers a loan in 15 minutes.
Andis Grandāns, anti-money laundering officer at 4finance Group, said: "Working with FICO, we created an AML/KYC framework that bolstered our compliance without compromising on speed and our promise to customers.
"Fewer than 0.5% of customers applying for their first loan feel any impact on the speed of their loan being disbursed. As proof of our success, we have already undergone a regulatory audit on our AML/KYC processes and received a clean bill of health."
4finance Group took on the project to ensure its global digital finance business was compliant with new requirements of the 4th European Union Anti-Money Laundering Directive in online consumer lending.
He said: "Our speed to market and our ability to deliver funds to our customers quickly are fundamental to our business. We needed to ensure compliance in a way that did not compromise our brand promise of delivering fast funds to creditworthy people.
"We chose FICO TONBELLER because it offered us the fastest deployment, cloud for expansion to new markets, and the most powerful capabilities for detecting criminal activity."
After going live with the first 10 countries, 4finance is implementing the solution in two further countries and integrating five more products from an acquired company, Friendly Finance Group.
Grandāns said: "A quick rollout from country to country was a key requirement, which is why we chose to deploy in the cloud. Using a multi-tenant option, we could quickly replicate common features from one country to another and at the same time be able to adapt the solution to the specifics of local regulations."
Torsten Mayer, vice-president for compliance solutions at FICO, said: "4finance Group represent the best of the new wave of fintechs that are disrupting financial services markets worldwide.
"They take their responsibility to stop financial crime, and the criminal activities it funds, very seriously."