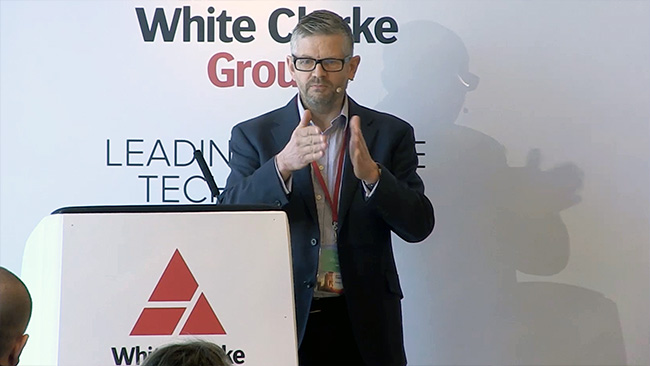 A McKinsey AI report from January 2018 reveals an industry-wide AI-enabled value opportunity, which by 2025 is expected to generate an estimated US$215bn. However, how much of that potential can be captured by automotive finance companies?
Connected cars are now poised to become the next digital wallet, allowing different institutions to connect with their customers to pay for goods and services all directly from the dashboard. This will provide Auto Finance lenders the potential to radically alter their relationship with their customers.
Delegates at the White Clarke Group Auto Captives Summit 2018 heard the relationship with customers will shift away from one that is purely related to car finance, where the amount of revenue is defined from the start of the finance agreement.
Instead, according to Toby Woolfe, Big Data Automotive Lead at IBM, auto finance companies could soon become intermediaries to support a new sales eco-system.
The traditional interaction between customer and finance company will see significant change because the usage data generated by the car and the artificial intelligence systems used to analyze it could power a wave of new income streams.
Woolfe outlines his vision in this video, provided by global finance technology firm White Clarke Group: "The car becomes like Apple Pay, like your bank card, it becomes the vehicle to get payments done. Now you can include all of the finance, the fuel, the parking and the tolls."
"AI and the analytics side of this is pretty interesting because when someone starts using a Car-as-a-Service it generates a completely different data profile than the original one of them buying the car and then doing the balloon payment at the end of the contract."
AI can be used to power services that are offered at relevant times or locations, with the finance company acting as an intermediary to offer services to drivers, in return for a share of the revenue.
But Woolfe warned: "Someone is going to get the increase in wallet share for the finance industry in the automotive space. Is that going to be Apple? Are you going to let them into the car and then give that money away or is that something that the finance industry can take ownership of by becoming more transactional?"