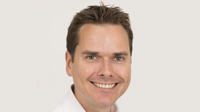 Car manufacturers are failing to make the most of engaged customers who visit their websites and review potential finance options because of design flaws and poor customer journeys, industry experts claim.
Consumers are more likely to configure a car, request a brochure, request a quote and request a test drive if they have visited the finance section of a manufacturer's website, automotive digital market intelligence provider Sophus3 says.
However, car brand websites need to do more to turn this high level of engagement into sales.
Only half of the websites reviewed by Sophus3 offer a 'request a quote' feature, while only 15% allow customers to complete an end-to-end finance application through the site.
Sophus3 managing director Scott Gairns said manufacturers had to do more to integrate finance in their customer journeys.
He said: "Website visitors are more likely to request a quote or offer than a test drive, but only a few manufacturers offer it."
Manufacturers need to work hard to engage and retain customers during their search because they are becoming much less brand loyal. A typical buyer now considers nearly 6 brands compared to 2.5 in 2010.
At the launch of its annual report in London, Sophus3 said that for almost half of leasing and finance customers, the question of which financial service offer to choose is more important than the choice of manufacturer.
Analysis of visits to manufacturer car brand websites in the big five European markets (France, Germany, Italy, Spain, UK) during 2017 showed they also typically spend less than three minutes on a website and visit fewer than four pages.
This means that clear journeys and ease of use are critical, particularly as just 0.1% of visitors will complete a test drive request.
But Sophus3 analysis shows that opportunities are not being maximised, despite billions of euros of manufacturer brand advertising to generate traffic, equivalent to €3.90 for every website visitor.
In some cases, 35% of traffic is lost because of slow website loading times, particularly on smartphones, which account for half of all traffic, while overcomplex forms discourage engagement.
When test drive request forms are completed, some brands simply fail to follow-up and when enquiries are passed to dealers to fulfil, data isn't being passed on, which means that customers have to provide their details again.
Based on the rate card cost of advertising, Sophus3 estimates that every successful and abandoned test drive costs nearly €4,000.
The research also identifies a lack of integration between different online channels.
Sophus3 found that 960 million car brand films were viewed on YouTube in 2017, but social media only accounted for 1.7% of traffic to manufacturer websites.
Overall, it measured 1.3 billion visits to car brand websites in the EU5 during 2017, a year-on-year rise of 16.8%, equivalent to 114 consumer visits for every car sale.
Gairns said: "Online traffic in 2017 to car brand websites saw its biggest year-on-year increase since 2009.
"Sophus3's role is to help the car industry understand consumer behaviour behind the numbers and therefore improve engagement with their visitors online."
Data in the company's report, called 'The digital car buyer in numbers' was based on its eDataXchange collaboration, an online analysis and data-sharing project with more than 30 automotive brands.