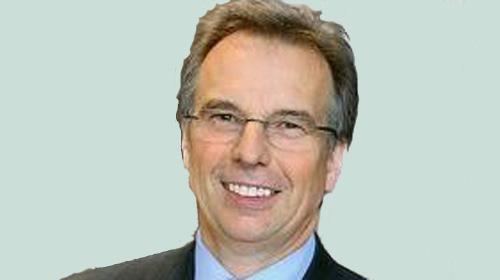 Mercedes-Benz Bank is piloting a new car subscription service that allows customers to swap between up to 12 vehicles a year for a single monthly payment.
The new Mercedes me Flexperience car-as-a-service platform covers all costs, from insurance to servicing and tyre repairs, inclusive of up to 36,000kms a year.
The new offer is based on Mercedes-Benz Rent, the rental offer from Mercedes-Benz Bank, and was developed as a joint project between Daimler Financial Services and Lab1886, the innovation hub of Daimler.
The offer is centred around a smartphone app that allows customers to manage their vehicle requirements online, ranging from choosing a car to arranging collection and delivery, with dealers playing a key role in providing the service.
The bank will launch a pilot programme within the next few weeks with two of Germany's largest Mercedes-Benz dealers, Beresa and Lueg.
Britta Seeger, member of the board of management of Daimler, said: "With Mercedes me Flexperience we have a new, fully-digitalised mobility offering.
"Our customers can flexibly use up to 12 vehicles per year according to their requirements – a 'car on demand' offer.
"The vehicle changeover can be organised at any time of day using the app. This makes it easy for everyone to choose the appropriate Mercedes for every occasion. With Mercedes me Flexperience we are taking another step toward a complete package for individual mobility."
In contrast to traditional vehicle rental, the app enables the customer to select the engine line-up, colour and interior trim of their vehicle, while upgrades are also possible.
The app also gives a complete overview of rental history and costs as well as vehicle data such as tank fill level and mileage, using in-vehicle connectivity.
Klaus Entenmann, CEO of Daimler Financial Services (pictured above), said: "With our mobility and financial services expertise, we are in a position to provide our customers with maximum flexibility in the vehicle use, from digital vehicle selection and booking to vehicle change."
The announcement of Mercedes me Flexperience follows the launch in Germany last year of a telematics-based car insurance service by the bank, called 'InScore'.
Customers can directly influence their insurance premium with a 'driver score' made up of driving style, driving time and route, with potential discounts of 30% for safe driving.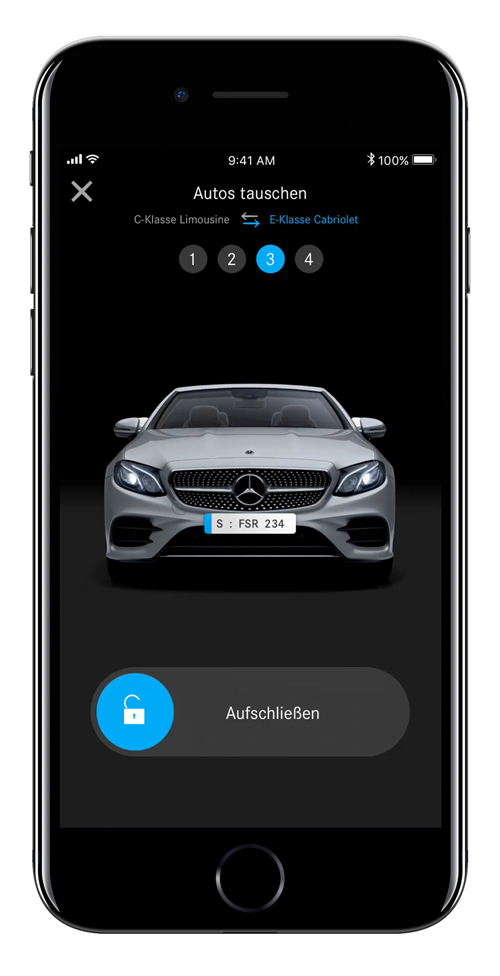 Data for calculating the insurance premium comes straight from the vehicle via a factory-installed telematics system, with the service currently being rolled out throughout the Mercedes-Benz range.
Executives at Mercedes-Benz Bank say the launches are part of a transformation of its business model to reflect changing consumer needs.
Franz Reiner, CEO of Mercedes-Benz Bank and member of the board of management of Daimler Financial Services, with responsibility for the European market, said: "In future, we will also integrate mobility services such as car sharing into our vehicle financing, in addition to making offers specifically for electrically powered vehicles.
"Whereas, previously, our focus was on the financing of vehicles, it has now turned to every facet of automotive mobility. The trend among our customers is towards flexible vehicle use and detailed billing that uses telematics to record the actual use."
Mercedes-Benz has invested heavily in a range of mobility services, including car2go, the car-sharing service with 3 million members, Croove, an app that allows vehicle owners to rent out their cars when they aren't being used, taxi ordering app mytaxi and mobility comparison app Moovel.
The strategy reflects a global shift in focus towards mobility products among manufacturers and service providers, including leasing companies, as consumer expectations change from ownership models to pay-on-use services.
The launch of the Mercedes-Benz service is the latest in a growing number of car subscription services. Recently Volvo unveiled a car subscription package, called Care by Volvo, starting with its new XC40.
A number of manufacturers in the US have launched subscription packages. This includes Ford's Canvas, which aims to bridge the gap between daily car rentals and traditional leasing or ownership with a monthly subscription service.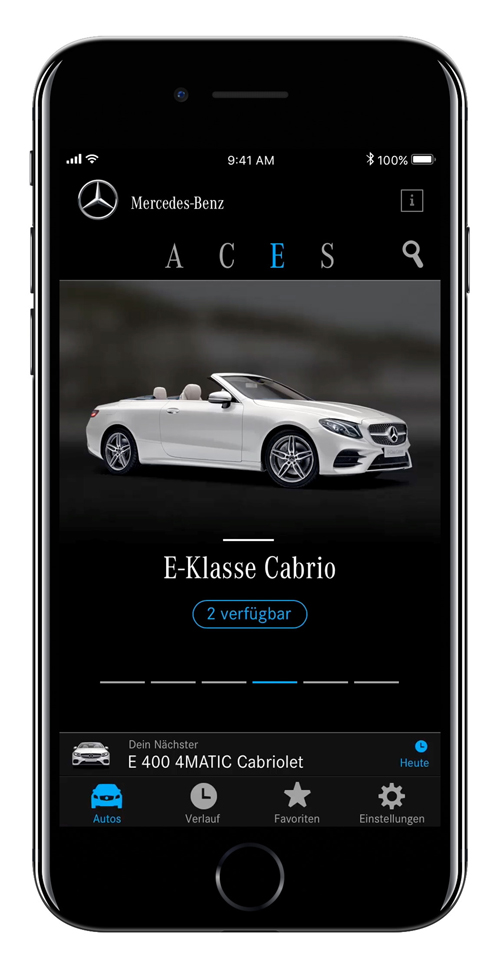 Canvas was acquired by Ford Motor Credit in 2016 and now has 600 customers in the San Francisco Bay and Los Angeles areas, who have covered more than 3 million miles in subscription vehicles.
Cadillac has launched a luxury vehicle subscription service, Book by Cadillac, while Porsche offers customers access to its full range through Porsche Passport.
In the used car market, Fair allows consumers to access vehicles without ownership or contracts through its app-based service.
The latest initiative from Mercedes-Benz Bank comes as it celebrates record annual results achieved during its 30th anniversary last year.
The contract portfolio of all vehicles financed and leased grew to €26.9 billion, representing around 970,000 cars, trucks, vans and buses on its books.
In Germany, one in every two Mercedes-Benz vehicles on the road is funded by Mercedes-Benz Bank.
In the first two months of 2018, the bank continued to experience growth, with Reiner adding: "We're off to an excellent start. At of the end of February, new business was already up by 14% in comparison with the year before.
"With the new A-Class and C-Class, this year will see two high-volume models come to market, which means an additional tailwind for us."
Mercedes-Benz Bank has around one million customers who currently use its services for either vehicle finance, insurance, fleet management or direct banking.