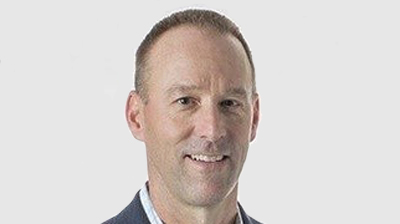 Artificial intelligence business Digital Reasoning has raised $30 million in a new funding round led by BNP Paribas.
As part of the funding round, Angel Rodriguez-Issa, global head of strategic investments, global markets at BNP Paribas, has joined Digital Reasoning's board of directors.
Barclays and Square Capital also joined the round, as well as previous investors Goldman Sachs, Nasdaq, Lemhi Ventures, HCA, and the Partnership Fund for New York City.
The list of high-profile backers emphasises the potential for growth for artificial intelligence in financial sectors as part of digitalization, with uses ranging from automating processes to identifying and combating fraud.
Digital Reasoning was recently listed in the Forbes Fintech 50 and as one of the top 10 most innovative AI companies by Fast Company.
Brett Jackson, CEO of Digital Reasoning, said: "Global financial institutions are turning to AI to help drive digital transformation in order to improve revenues and efficiencies.
"The speed and accuracy of Digital Reasoning's AI system transforms large quantities of structured and unstructured data about employees, clients, and competitors into valuable human-centric business insights. We are excited to partner with BNP Paribas and other investors and customers to enable them to reshape their businesses."
Digital Reasoning will use the new round of funding to expand its product portfolio for capital markets and wealth management sectors and also accelerate development of its speech analytics, natural language understanding and machine education technology.
Tim Estes, president and founder of Digital Reasoning, said: "We are thrilled to have BNP Paribas lead this funding round, and for BNP Paribas as well as Barclays and Square Capital to join other world-class investors to support our vision.
"The new investment will enable us to use our AI technology to turn all forms of communications data – including now audio and voice data – into discoverable, understandable, and actionable insights that help to accelerate customer-centric data strategies in the world's largest Enterprises."
Olivier Osty, head of global markets at BNP Paribas, added: "We are excited to have led this round of funding and to partner with Digital Reasoning.
"The partnership amplifies BNP Paribas' commitment to innovative technology and harnessing it to help us better serve our clients."
BNP Paribas' digital transformation is a key part of the group's 2020 plan.