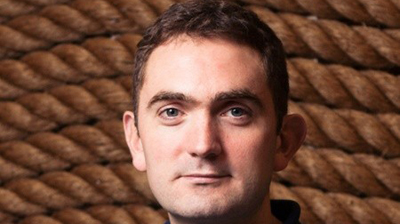 Countingup, the challenger bank that includes a built-in digital accountancy service, has attracted hundreds of SME customers since its launch this year.
The online-only bank, which took just four months to come to market, offers a current account that can automatically carry out bookkeeping in real time. The company says this will save time, highlight tax savings and provide clarity to finance providers.
The business was founded by Tim Fouracre, a chartered accountant who qualified with KPMG before setting up accountancy software company ClearBooks in 2008.
During its beta phase, more than 1,000 small businesses worked with Countingup to review the app-based service, provide feedback and help shape the product and its future roadmap.
A Countingup current account can be opened via smartphone with just a photo and passport or driving licence.
The account comes free with a UK account number, sort code and contactless Countingup Mastercard. Customers who choose to use the banking service without the accounting features can do so for free if monthly deposits are below £750 or for £2.95 per month for larger monthly deposits. The automated bookkeeping service is £9.95 a month.
Fouracre said: "Business bank accounts often come with lengthy and expensive application processes. Many small businesses and sole traders avoid this by using their personal current account instead.
"This creates a massive bookkeeping headache as business transactions have to be unpicked from personal ones. We're making the process as simple and as fast as possible, so entrepreneurs can get back to doing what they love, running their business."
When customers spend on their business account, it generates automated expense records to offer real-time insights on business health.
By ensuring all SME expenses are accounted for, the Countingup team believe the service can also reduce tax bills.
He added: "An accounting system reveals what's going on behind bank transactions - but small business owners only tend to see this analysis when they find time to do the books. This can be months later, or at the end of the tax year in a mad rush before the self-assessment deadline.
"Many opportunities to gain valuable and actionable insight in real-time are lost. This could be the difference between success and failure for a small business."
Projects being considered for the future include the launch of automated self-assessment tax filing.
Fouracre said: "Traditional high street banks have focused on big business and tend to neglect the 4.3 million self-employed and micro businesses in the UK. We are reimagining how small businesses manage their finances with accounting and banking in one place and anti-money laundering checks already performed.
"Countingup customers can view their business' financial health in a snapshot - informing everyday spending decisions and providing everything a lender needs to make a quick and fair decision on a loan application."