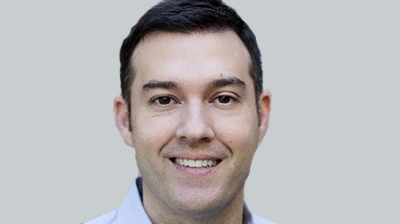 A point-of-sale platform from US-based CIT that allows business customers to finance their purchases in as little as five minutes has received a major award.
The platform has been named Best Small Business Lending Solution by FinTech Breakthrough, an independent organisation that recognises the top companies, technologies and products in the global financial technology market.
The FinTech Breakthrough Awards recognise fintech innovators, leaders and visionaries from around the world in a range of categories, including personal finance, lending, payments, investments, regtech, insurtech and other sectors.
The 2018 awards program attracted more than 3,000 nominations from around the world.
CIT's point-of-sale platform finances B2B purchases of more than $2,500. An automated credit process and mobile document signing simplifies the financing experience, enabling customers to shop, apply for finance and complete purchases either in store or online.
John Paradisi, chief growth officer and head of business development for CIT's Business Capital division, said: "We are proud of this recognition from FinTech Breakthrough for our innovative, point-of-sale financing solution.
"For many small business owners, financing is critical not only for running the business, but also for pursuing opportunities to grow. We've created this technology to streamline the financing process. It's extremely rewarding to help our customers succeed, as their success is ultimately our success."
CIT Business Capital provides financing solutions to small, mid and large cap businesses and includes its small business lending unit Direct Capital.
It is part of CIT, a financial holding company with $50 billion in assets. Its principal bank subsidiary, CIT Bank, has approximately $30 billion of deposits and more than $40 billion of assets.
James Johnson, managing director, FinTech Breakthrough, said: "We congratulate CIT on their 2018 FinTech Breakthrough Award distinction.
"The point-of-sale platform delivers a seamless experience to small business customers who may want to finance or lease their purchases. As a bank focused on offering financing solutions for small and mid-sized businesses, they are leading the industry with this technology."