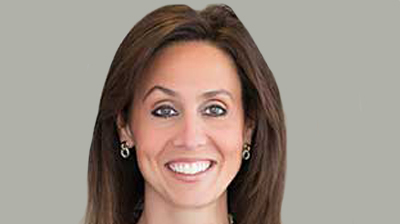 Bank of America has revealed more than 1 million customers now use Erica, the first widely available AI-driven virtual assistant in financial services, available to clients in its mobile banking app.
The milestone was reached within two months of completing its phased rollout, which made Erica available to mobile clients throughout the US.
Michelle Moore, head of digital banking at Bank of America (pictured), said: "Our clients are increasingly asking for mobile services that make their lives easier, and Erica is becoming a growing choice for its convenience and personal solutions.
"As we continue to advance our work on AI-driven developments, it is important that we listen to our users today and further enhance Erica to align to client feedback to better meet and anticipate needs."
Erica combines artificial intelligence, predictive analytics and natural language to be a virtual financial assistant to users, who can interact with Erica any way they choose, including texting, talking or tapping options on their screen.
Users have primarily used Erica to search for transactions, view balance information and bills, get their credit scores and their account numbers.
The bank has also announced the roll-out of additional features on its mobile banking app, including mobile onboarding, a guided experience for new customers to enable fingerprint or FaceID, register for alerts and e-statements, and learn more about new services.
Additionally, a new chat feature connects customers to a specialist to help with checking and savings account applications.
Erica is the most recent innovation introduced to Bank of America consumer and small business clients.
It was also an early adopter of Zelle, a cashless banking service, and now has more than 3.5 million active Zelle users. In April alone, Bank of America processed nearly 11 million Zelle transactions, worth more than $3 billion.
Bank of America's digital banking platform is used by more than 36 million customers, including 25 million active mobile users.
During the first quarter of 2018, mobile banking clients logged into their accounts 1.4 billion times, made 140 million bill payments and deposited 33 million checks via mobile.