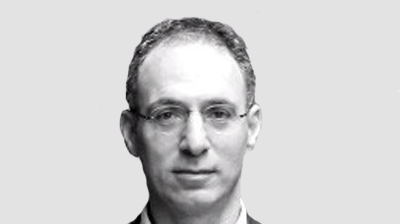 Banks are being left behind when it comes to fintech innovation because technology giants are leading the investment race to develop potentially disruptive technologies.
Research has revealed that IBM alone has five times more fintech patents than the largest 15 banks put together, with 24,000 fintech innovations, while Microsoft has 20,000 and Google 10,000.
Analysis of the world's 15 largest banks found that Bank of America was leading the way by investing in technology patents for developing its business. Its 2,547 patents are nearly as many as the combined portfolio of the other 14 banks analysed.
The research covered Bank of America, Barclays, BNP Paribas, Citigroup, Deutsche Bank, Goldman Sachs, Japan Post Bank, JP Morgan Chase, Mitsubishi UFJ, Morgan Stanley, RBC, TD Bank, UBS and Wells Fargo.
Nigel Swycher, CEO at Cipher, which analysed millions of patents using machine learning for its research, said: "This patent gap leaves banks in a vulnerable position. Fintech is key to the future of money and will disrupt every aspect of the financial services industry.
"Without a strong patent portfolio, banks will have less control and influence, leaving tech companies holding all the cards. This could cost [banks] dearly as they are forced to pay out vast sums of money for royalties and licensing fees just to secure their standing in the sector."
Cipher employs machine learning and artificial intelligence to analyse and classify more than 100 million patents owned by 1 million companies in 100 countries, providing a real-time picture of the innovation landscape.
Banks have traditionally shied away from litigation around intellectual property, and data from Cipher bears this out, showing that fewer than 30 patents litigations have taken place in the banking sector over the past two years, of which almost none have been bank-on-bank.
Swycher says that this "tranquillity" has led banks to neglect their patent portfolios, leaving them ill-prepared for the age of fintech.
Swycher added: "Patents aren't a weapon of war anymore; those companies that hold a larger portfolio will have greater say in the technology that will shape the future of banking. This data from Cipher shows the need for banks to catch up if they're to stay in control."
The report also found that Chinese companies hold seven times more cloud and AI-related patents than American firms.
Amazon's patent portfolio is now smaller than that held by Alibaba, often considered its Chinese equivalent.
State Grid Corporation of China holds three times more drone-related patents than Boeing.
Toyota is dominating the race to own electric and driverless car technologies, owning 46% of patents for electric and hybrid vehicle technology and 30% of those for autonomous vehicles held by carmakers.