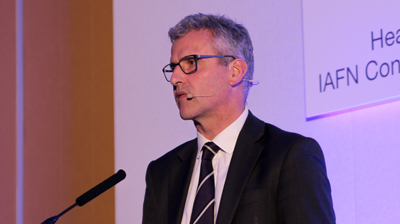 Fleet finance companies are facing fundamental changes as they respond to new market dynamics and innovative opportunities for growth.
The changes are being instigated by underlying trends in both the corporate and private vehicle segments, which were outlined at the recent International Asset Finance Network conference in London.
A key trend is the increasing focus on the consumer segment as a source of growth for leasing companies, which requires a different approach compared to serving the fleet market, traditionally the leasing sector's key source of demand.
Tim Porter, managing director of Lex Autolease, the UK's biggest leasing company, explains the factors behind the strategic change in this video, provided courtesy of global financial technology supplier White Clarke Group.
Porter revealed that demand is declining in the fleet market as higher taxes and tougher emissions rules lead to drivers opting for the cash alternative.
Those employees are likely to opt for personal contract hire to fund their next vehicle, joining a growing army of consumers who are doing the same.
This is a latest step towards the wide-scale adoption of mobility services, Porter argued, as customers shift from vehicle ownership to 'usership'.
He added: "A number of our future customers don't own a car at the moment and they're looking at some of the alternatives before they then go into some of the more traditional finance products."