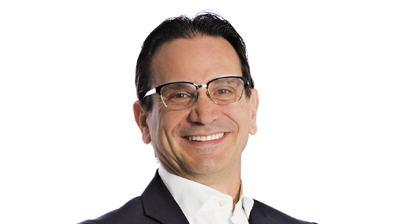 Bancolombia increased total assets during the third quarter of 2018 as it reported digitalisation and automation were driving growth.
Its Q3 results revealed that total assets reached 206,655 billion Colombian Pesos (COP) (USD$64 billion), a rise of 1.26% year-on-year, while asset growth between quarters two and three stood at 1.03%.
The bank is the largest leasing company in Latin America, according to the Alta LAR 100, and has recently made a series of moves to digitise its services. It highlighted that 14% of new loans issued in Q3 were processed entirely online.
Bancolombia has invested in robotic process automation technology in an attempt to speed up administration. The bank employs 307 'robots' operating what it describes as "manual and repetitive" tasks, which it claims have directly contributed to a 60% reduction in customer waiting times and freed up 300,000 working hours for human staff.
Earlier in 2018, it launched the 'Bancolombia Lab' initiative, which aimed to generate data about the habits of online customers with a view to improving its digital offerings and allow users to conduct more transactions via web-based facilities.
Bancolombia president Juan Carlos Mora described the move as "a way of boosting the economy and [a way of] leveraging financial inclusion in the most remote territories."
He said: "Accelerating the digital transformation for a better experience, greater financial inclusion and a reduction in our operating costs are the three axes on which more than 22,000 partners are working."
The bank attributed the growth in total Q3 assets largely to an increase in its loan book and interbank borrowings.
Commercial loans, relating to equipment finance among other areas, accounted for 68.3% of the bank's total loans and increased by 1.76% year-on-year, although they were down 0.07% on the previous quarter.
Revenues from operating leases reached COP159 billion (USD$49 million) in Q3, increasing by 1.4% compared to the previous month and by 11.6% compared to the same period last year.
Wider economic conditions in Colombia are generally considered to be favourable, with GDP on track to rise from the mid-2% range to a predicted 3.2% in 2019.
The country's national bank, Banco de la República, is expected to raise interest rates in the second half of 2019.
Bancolombia supports more than 13 million individual and corporate customers with services ranging from banking to factoring and leasing through a regional network that includes Colombia's largest non-government owned bank, El Salvador's leading financial conglomerate (Banagricola), off-shore and local (Banistmo) through banking subsidiaries in Panama, Guatemala, Cayman and Puerto Rico.