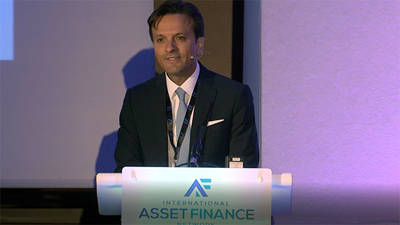 When customers buy cars and vehicle finance, their purchasing journey typically switches between online and offline methods four times before completion, and they expect this journey to be seamless.
With 86% of car buyers starting their journey online, the challenge facing auto finance companies is how to integrate both the digital and physical experience, so the customer journey progresses smoothly without buyers needing to start again when they visit a showroom.
A major initiative at FCA Bank has been tackling the 'online to offline' challenge by shaping a new digitalization journey. It began in 2013 and is expected to offer full e-commerce by 2020, with customers using a platform at home that can also be accessed at dealerships.
You can hear more about the 'O2O' journey in this exclusive presentation by Giacomo Carelli, CEO of FCA Bank, provided courtesy of leading finance software provider White Clarke Group.
Carelli said: "We have to bridge this online to offline journey. We have to make sure that everything runs smoothly for the customer."
He added that the dealer remains an essential part of the car and vehicle finance sales process, adding: "We cannot do without the dealer. Whoever promises to convert the entire auto trade industry into a digital world without human dealer intervention, then it is probably something you will not be able to deliver. There's still the need of a dealer in several steps of our process."
FCA Bank is the captive bank of Fiat Chrysler Automobiles, which is a joint venture with Crédit Agricole, offering wholesale finance, retail finance and contract hire through 14 brands in 18 countries