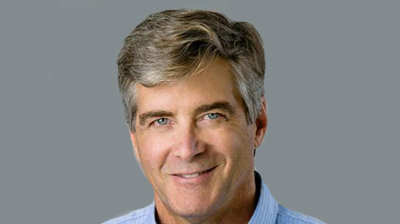 The BMW Group is hosting the first European meeting of the Mobility Open Blockchain Initiative (MOBI).
The meeting, taking place in Munich, will see members of the consortium, which was co-founded by BMW, meeting with major technology companies from around the world, plus blockchain start-ups and specialists.
MOBI aims to establish standards for the use of blockchain in the automotive market, which is particularly important as cars become more connected and interact with their environment and each other.
Since the consortium's creation, more than 100 companies, including 70% of the world's car manufacturers, have joined MOBI to work on universal standards.
Chris Ballinger (pictured), founder and CEO of MOBI, said blockchain was a key part in enabling vehicles to become "independent economic actors".
He added: "In view of the rapid spread of mobility services and the constantly growing number of connected and, in future, autonomously driving cars, blockchains and distributed ledger technologies offer an ideal solution for processing, storing and sharing data securely, transparently and efficiently."
Andre Luckow, who heads the department responsible for blockchain and distributed ledger technologies at BMW Group, said: "The hype surrounding blockchain has died down, and it is even met with occasional scepticism now.
"We are convinced, however, that blockchains represent a real opportunity and will eventually break up the established, centralised market by making it possible to create more decentralised platforms and so give consumers more control over their data.
"Secure transactions can also be facilitated without intermediaries, paving the way for trialling new business models."
Last year, BMW conducted a proof of concept that demonstrated how customers can use the VerifyCar app to keep track of their vehicle's mileage, verify it and share it with third parties – all driven by blockchain technology.
Luckow added: "Blockchains enable us to improve cross-organisational and cross-industry collaboration by increasing efficiency and transparency."
Manufacturers are also looking at how blockchains can be used in production and supply chain management to help keep track of parts and minimise paperwork.
BMW Group has launched a pilot project at its Spartanburg plant in the US to conduct a detailed examination of how blockchain can be used in a complex international supply chain. It is due to deliver its first results before the end of 2019.
Luckow added: "Common, open standards and ecosystems are the only way to speed up the development and adoption of blockchain systems."
At the BMW-hosted event, MOBI is also planning to reveal details of companies that have won its first MOBI Grand Challenge Hackathon, which looks at innovative ways to use blockchain in mobility.