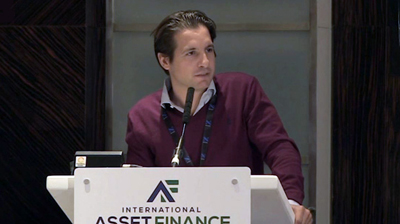 Innovative finance company iwoca is bringing radical change to the way small businesses source funding with its new digital platform.
The tech-enabled lender was developed by chief executive officer Christoph Rieche after he saw how much SME's struggled to obtain finance when they needed it because banks were reluctant to lend or tied them up in paperwork.
In response, iwoca used digitalisation and new technology to drastically reduce the administration involved in sourcing finance, so now an SME can obtain a loan using a digital device in a matter of minutes.
Rieche said: "Part of our mission is to make it as simple as booking a flight ticket, which really brings us to the DNA of the company; we see ourselves much more as a technology company than a bank or finance company."
You can see how the process works in this exclusive video, provided courtesy of global automotive, consumer and equipment finance software company White Clarke Group.
The highly-automated process means that 70% of customers receive an instant approval or decline decision, without needing to complete any paperwork.
Rieche added that a key part of iwoca's expansion is an open API, which allows third-parties to link to its systems and host loan services on their websites.
Current partners include digital bank Tide, online accounting service Xero, digital finance brokers, such as Funding Options and innovative lending platform Divido.