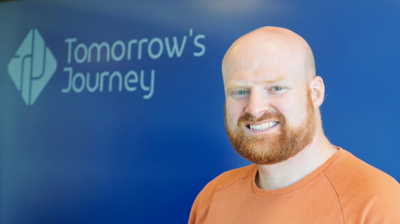 Global mobility start-up Tomorrow's Journey has announced a partnership with LeasePlan UK to deliver a ground-breaking trial of its technology to maximise fleet utilisation.
The company's JRNY platform supports the use of shared assets, including fleet vehicles, to spread the benefits of new mobility options.
The UK arm of LeasePlan, one of the world's biggest leasing companies, has become the first partner in a live trial of the company's technology by supplying vehicles for the pilot.
LeasePlan UK's transformation and strategy director Steve Jones said: "The automotive market is undergoing a period of dramatic change, it is vital for Leaseplan that we engage with innovators in this space, and feed the learnings into our core offering as our customers requirements alter."
The pilot will take place in Milton Keynes and will be supported by its local authority, which has already enabled other mobility projects to launch in the city, including scooter rental platform Lime and on-demand transit service ViaVan.
Milton Keynes Council head of transport innovation Brian Matthews said: "We are really happy that Milton Keynes has been chosen to be the location to test this exciting new mobility concept, it's a testament to the progressive mobility landscape we are fostering here."
The pilot will be operational in the city in the next few months and Tomorrow's Journey is actively looking to expand the number of delivery partners involved.
Tomorrow's Journey launched its JRNY digital platform last year, which brings together asset owners with companies that have transport demand.
Any type of mobile asset can be listed on the platform, from agricultural equipment to cars although the initial focus is on automotive assets and the growing flexible mobility market.
Vehicle owners, ranging from businesses to fleets, local authorities, leasing companies and rental firms, will use the system to list their underutilised assets and make them available to a range of potential B2B users, such as mobility service providers.
Tomorrow's Journey CEO Chris Kirby (pictured) said: "We are so pleased to have the support of such great partners to help deliver the first trial of a neutral vehicle fleet anywhere in the world. We believe it's a vital element in the evolution of mobility services."