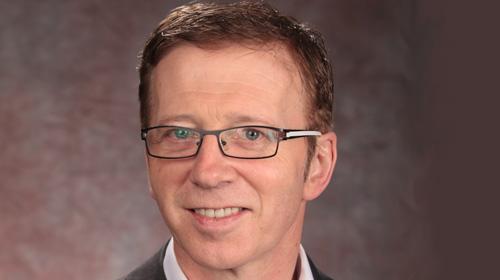 This year's International Asset Finance Network (IAFN) conference and awards is proudly sponsored by asset finance technology leader White Clarke Group.
On the 13th June, at 155 Bishopsgate in London, key industry leaders and specialists will gather at the IAFN conference to consider the findings of a major new study conducted by Professor Tim Baines of Aston Business School on the changing roles of fleet, auto retail and equipment finance providers as digitalisation and servitisation begins to transform the auto and equipment finance industry.
This conference is based on a Delphi study, conducted amongst twelve leading global banks and manufacturer captives, supported by White Clarke Group, as new service-focussed finance models including pay-per-mile, power-by-the-hour, device-as-a-service and even (in the case of one robot manufacturer) pay-per-pick start to emerge.
Find out how one leading global auto finance captive is orchestrating a shift towards service-focussed finance among the manufacturers they serve.
Hear what roles a leading global bank plays in the service-focussed ecosystem of next generation manufacturers.
Learn how the role of independent finance companies is shifting – and why creating a seamless customer experience is more important than ever for small and medium sized finance companies.
Understand what the emerging asset finance ecosystems means for end-to-end asset finance technology providers.
The conference culminates in the annual IAFN Awards ceremony, which aims to highlight exceptional industry performance and achievements, including a new servitisation award provided by White Clarke Group.
"Once again, White Clarke Group is delighted to sponsor London's industry leading gathering, and back the research that underpins the International Asset Finance Network 2019 conference. This conference provides us with a great opportunity to not only showcase our newest products, but to also identify the key areas of future development according to industry leaders and disruptors", said Brendan Gleeson, Group Chief Executive Officer at White Clarke Group.
Established in 1992, White Clarke Group is a specialised finance technology provider, providing automotive, consumer and equipment finance software to clients in over 30 countries worldwide. The company's CALMS software is suitable for large enterprise organisations as well as fast growing businesses requiring speed to market with an out-of-the-box solution. Clients include Volkswagen Financial Services, the Bank of Ireland, LeasePlan, Daimler Financial Services, BNP Paribas Personal Finance and Opel Vauxhall Finance.
To find out more about the IAFN Conference & Awards Dinner or to book a ticket:
Powered by Bizzabo