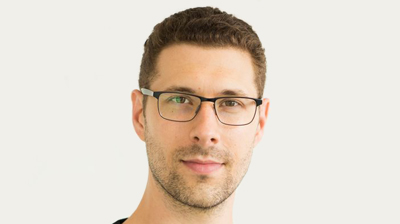 The financial services sector exists in a disrupted and highly uncertain space. In the decade since the 2008 financial crash, there has been a fundamental shift in how it is regulated, how we think about finance, and how players compete.
For instance, the UK has led the way with initiatives such as Open Banking and the Financial Conduct Authority's Regulatory Sandbox to encourage and fast-track product innovation.
MiFID ll creates greater transparency, strengthens investor protection, and drives market efficiency. The reluctance of incumbents to embrace new technologies has created space for exciting fintech start-ups and innovative challenger financial institutions to fragment the competitive landscape.
The playing field is now more democratised and diversified than ever before, with more providers and channels for businesses to fund their ventures. In this increasingly competitive sector, those who are able to thrive will be those who understand what will come next – and act on it.
The disrupted financial landscape
While the role of the financial crisis as a catalyst for disruption cannot be overlooked, the part that technology has played in enabling this disruption cannot be disputed either.
The application of new technologies supporting increasingly innovative products, streamlining operations, and transforming how customers interact with their financial service providers has fundamentally transformed the competitive landscape across all financial services, in particular the banking industry. As global markets increasingly seek to follow and adapt regulatory leads initiated in the UK and Europe, the demand for insight and understanding of the future will only grow.
A key outcome of the 2008 financial crisis was to place pressure on bank lending, particularly personal and small and medium enterprise (SME) loans. This gap in turn created opportunities for new sources and channels providing access to capital to emerge. One such example has been the rise in peer-to-peer lending.
Alternative lenders such as Upstart and Kabbage have pioneered new and innovative products for those struggling to secure credit from traditional financiers. Often, rather than the debt issuer being the sole creditor, we see P2P lenders acting as highly-efficient intermediaries between borrowers and lenders.
As this system of lending has become more viable in recent years, it has given investors alternate and often easier ways to diversify investments and borrowers a wider range of options to fund business growth without relying on traditional banks.
This ever-evolving financial landscape potentially makes everyone a venture capitalist and opens up new sources of capital for business. The nascent success of this approach is clear to see – but it will not be plain sailing for all challengers. Going forward, their own challenge will be to remain relevant in order to maintain growth.
Managing disruption through tech
Whether it be maintaining relevance in a more competitive, uncertain market, or ensuring continued growth, financial service providers need to know where their next opportunity or threat will come from.
This is where technology is playing a major role. Forecasting with human insight alone relies on often flawed experience or understanding of previous events and patterns.
How can we plan for eventualities that we do not even realise or accept are possible, or that have no precedent? In these uncertain times, clarity of insight and objectivity is vital to building that window into the future and making key business decisions.
The emerging field of Artificial Intelligence (AI) is increasingly playing a major role for lenders in this sector by enhancing analysts' ability to develop market forecasts with greater objectivity.
Since machine-driven analysis works without any preconceptions about the data it is processing, it delivers without any of the unconscious biases of human analysts and at greater scale, speed, and accuracy.
Whereas previously we have only been able to base foresight on limited information about past and current trends, we can now cross-reference data and divine relationships and patterns from across an almost infinite array of open source content – everything from academic papers, journals, and government reports to financial records and legal documents.
This is precisely what we are doing at AMPLYFI. The manner in which our AI-powered platform, DataVoyant, is helping clients understand the future of lending, not to mention the myriad of other sources of uncertainty in their industries, is transformative.
By freeing up analysts' time to focus on value-add activities, such as deriving insight and making recommendations, AI is increasingly making them more productive and relevant.
We will always need skilled data professionals to interpret analysis and ensure that machine-driven outputs are credible. In the financial services sector, where speed and accuracy are essential, the profile of the analyst is being raised by the increasing adoption of AI.
Both incumbent and challenger financial institutions alike need incontrovertible insights into where the next debt default crisis, regulatory change, or even new market disruptor might come from.
Within a fast-paced and rapidly changing marketspace, financiers need a source of insight and knowledge that matches their industry's speed and eye-for-detail.
AI speeds up the data analysis process, drawing from hundreds of thousands or even millions of sources and avoiding the kinds of errors that a human would ordinarily make.
The results can garner previously unattainable levels of foresight. For instance, whilst 'Know Your Customer' (KYC) better is an imperative for most institutions, AMPLYFI deploys its suite of technologies to enhance its clients' prospecting in order to KYNC (or Know Your Next Customer) better.
This sort of capability equips the industry with the power to spot opportunities and gaps in the market long before anyone else is prepared to react. For the challengers, it could help them identify openings where their service would be a unique proposition or where new products are required.
In a marketspace exposed to uncertainty and where you are either disrupting or being disrupted, where the barriers to insight and rapid, informed decision-making are high, or where you are potentially a single external crisis away from collapse, then accurate, fast, and unbiased insight is everything.
AI is the best way forward for lenders to manage disruption and thrive in a fragmented, uncertain, and increasingly diverse marketplace.
* Chris Ganje is the chief executive officer of AMPLYFI, which enhances organisations' business and intelligence research capability by using artificial intelligence to access and analyse the internet's untapped information resources.
Read more – Cutting edge technology that is resonating across the globe.