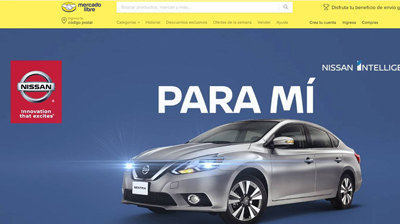 Nissan has begun selling passenger cars online in Mexico.
The manufacturer has launched a digital store in a partnership with e-commerce specialist Mercado Libre, one of the largest online consumer retail platforms in the country.
Nissan has only previously sold its Leaf electric car online in Mexico.
Six models can be purchased via the website, covering the Nissan Kicks compact SUV, the March city car, the Versa hatchback, the Sentra saloon, the X-Trail SUV and the NP300 pick-up.
The platform allows users to order a vehicle and make a deposit online, although they have to physically visit a dealership to finalise the sale and collect the vehicle.
Buyers can also reserve vehicles and purchase them at a later date, while discount vouchers and preferential rates will also be available via the website.