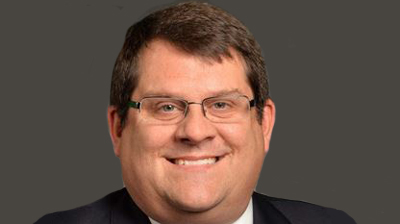 The equipment finance industry should adopt levels of service more closely aligned with digital consumer companies to meet future customer needs, according to a senior industry leader.
The move would ensure companies meet the expectations of a new generation of customer employees, who have grown up experiencing the benefits of services powered by technology.
Mark Bainbridge, executive vice-president of Caterpillar's captive financial services arm Cat Financial, said as a new generation of executives join the workforce, they expect to have greater levels of digital interaction with finance companies in addition to personalised support.
Speaking during an Alta Group podcast interview, he said: "There will be more of an expectation from customers about speed, transparency and an exceptional experience. The generation that's coming that are going to become business owners, as they interact with finance companies and banks, they want to have a relationship, but that may not be face-to-face. That relationship is how they interface with you through your technology offering or through the experience you provide with that technology offering.
"It has to be hand in glove, as customers may still want to interact with people at the same time. If they call, they may want to talk to a person, not just a voice recording or a bot. They want to speak to a person that can help them very quickly solve their problem, if they have one, so they can move on with their day."
He also suggested financiers could consider strategic changes, such as fast and accessible offerings that are like those seen in the corporate and personal mobility sector.
"You hear about this sharing economy idea, whether it's scooters, cars, bicycles – where people pay for [the asset] and use it for a period of time – and somebody's financing the inventory of that whole thing," Bainbridge said. "They're tracking and monitoring where they are and you're managing a whole payment system and the interaction with the consumer.
"The more interactions our customers have in a consumer context, [the more] they transfer that expectation into a commercial context, and they're expecting and looking for the same thing. The consumer application where someone can do something very fast and easily, they're looking for the same thing from a captive finance company or a bank or any lending institution – and that's where the industry's going to have to go and where I think we are going."
This would extend the current trend among a growing number of customers who opt for equipment leasing and rental instead of ownership.
Bainbridge pointed out that captive finance companies have a great opportunity to build loyalty for a manufacturer and for their equipment, if they can provide a great customer experience, which includes innovating and adapting to changing customer needs.
He said: "It is likely that the customer will have a good experience with the manufacturer and the equipment they are buying if they are having a good experience with the captive."
Bainbridge reported that interest in paying for use rather than ownership was extending to smaller businesses in addition to more extensive use by large corporations.
He said: "Larger customers, particularly in North America and the US, have been looking at leasing for a long period of time. As their procurement groups have become more sophisticated.
"Historically, you'd have had more of an ownership-type mindset with companies [but] as there's been more consolidation over time, there's much more management of the balance sheet by these larger customers; you definitely hear more from them in terms of questions about rent or use and fleet management, or a 'power-by-the-hour' approach and other services that support that. That could be provided not just by the captive but even by the manufacturer.
"As time goes on, that's pushing its way down to medium-sized customers that do a lot of projects or contractor work."
However, he said that there is still an ownership mindset in the smallest companies, adding: "I'd say smaller contractors that may have one-to-five machines are probably more of a 'I'd rather own these machines' [mindset]."
For more than 35 years, Cat Financial, a wholly-owned subsidiary of Caterpillar, has provided financial services to customers.
The company offers a wide range of financing solutions to customers and dealers for machines, engines, gas turbines, marine vessels and various operational needs.
Cat Financial has offices and subsidiaries located throughout North and South America, Asia, Australia, Europe, Africa and the Middle East, with its headquarters in Nashville, Tennessee.
Cat Financial reported first-quarter 2019 revenues of $736 million, an increase of $46 million, or 7%, compared with the first quarter of 2018. First-quarter 2019 profit was $98 million, a $7 million, or 8%, increase from the first quarter of 2018.