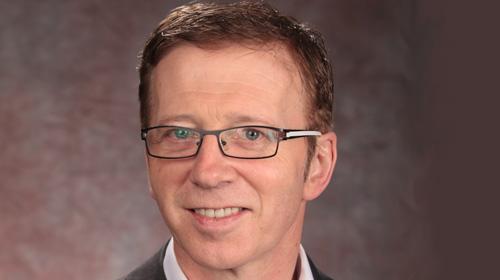 An emerging key trend in the asset finance sector is the switch from ownership to usership, with consumers increasingly looking for pay-per-use assets rather than outright ownership.
Leading software supplier White Clarke Group has sponsored a major piece of research into the implications of this process, dubbed "servitization", to understand the impact on OEMs and lenders.
The research was conducted by Aston Business School's Advanced Services Group in partnership with White Clarke Group and consultancy firm Invigors. The study includes in-depth discussions and interviews with over 20 finance industry experts, with the first results having been presented at the International Asset Finance Network (IAFN) conference held in London on the 13th of June.
The switch from ownership to usership has been most marked among younger consumers in the retail industry, who are increasingly moving to on-demand services. However, it is also now gaining traction across a wide range of industry sectors.
Servitization is defined as a conscious strategy to merge manufacturing and integrated services, offering to provide value-driven outcomes that are both scalable and resilient. This can include auto subscription services offered on a pay-per-mile basis, medical equipment where assets such as scanning machines are leased on a pay-per-scan basis, and robots on production lines offered as pay-per-pick.
The report also examines the driving forces behind the switch from a product-based model to one that is outcomes-based, in addition to changes in customer expectations and examples of servitization in action across various sectors including automotive, healthcare, rail, IT, and agricultural and commercial vehicles. It also analyses the impact of these changes in the auto and equipment finance industry, for manufacturers, captives, banks, independent financiers and fintechs.
Five key findings emerged from the first stage of the study:
Respondents are seeing evidence of increased interest in and demand for services and outcomes as opposed to the purchasing of assets.
This represents an opportunity for firms to gain an advantage if they are willing to take the initiative and adopt new business models.
The ability to price and manage new types of risk will be a key capability in this area.
Servitization provides opportunities for businesses to demonstrate an increased focus on environmental and sustainability concerns and on the promotion of the circular economy.
Collaboration is key to its success, not competition. A partnership approach with different entities working in an ecosystem will be the most likely model to succeed in many sectors.
Speaking at the IAFN conference, Tim Baines, Aston Business School's Professor of Operations Strategy and Executive Director of the Advanced Services Group, stated: "Companies in the asset finance sector have traditionally competed on product, price or total solution. With servitization, there is a growing focus on customer intimacy and on providing for the customer with the capability to achieve an outcome."
Brendan Gleeson, Group CEO at White Clarke Group, added: "As with many changes affecting the industry at present, we recognize that technology lies at the heart of servitization. This is why it has been vitally important for us to be involved from the outset."
"We are at the start of the servitization journey and have identified a number of pathways for additional related research to deepen our understanding of the impact, issues and opportunities afforded to us all by servitization."
Further upcoming research topics will include:
The financial impact of servitization, with further work on the impact on working capital requirements and revenue recognition.
Legal and regulatory influence, including taxation and establishing contracts for partners and customers.
Pricing for servitization.
The impact on dealer intermediaries.
Business process re-engineering, including opportunities to use machine learning and other new technologies.
Managing the transition from a sales culture to a services culture within an organization.
To find out more about the research, you can download your complimentary copy of White Clarke Group's report, Focusing On Customer Outcomes Through Servitization.