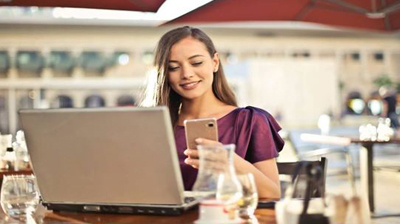 Innovative small business lender iwoca is partnering with two of the industry's biggest finance marketplaces, Funding Xchange and Funding Options, to offer real-time loan decisions to customers.
Typically, small business owners will receive loan decisions within 30 seconds, after which they are able to draw down funds.
It says this improves on the traditional "approval in principle" offered by other business lenders and is aimed at providing an increased level of certainty to customers when it comes to making decisions based on available finance.
Loans will initially be limited to amounts up to £15,000.
Colin Goldstein, iwoca's commercial growth director, said: "As consumers we expect seamless experiences when using aggregators to book travel insurance, hotels or to buy a new car - so why should it be any different when small businesses look for finance?
"We are delighted to have launched this market-leading instant decision experience with our close partners, Funding Xchange and Funding Options, and will be rolling this out to other partners in the coming months, as part of our mission to make access to finance fast and simple for small business owners."
iwoca uses advanced technology to electronically assess applicants to offer loans of up to £200,000 and since launching in 2012, it has helped 25,000 European businesses and is establishing electronic connections to a range of leading finance companies, including most of the major banks.
Funding Options has a panel of more than 70 lenders and enables loans totalling more than £100 million to thousands of businesses every year.
It is a winner Nesta's Open Up Challenge for Open Banking – one of only three companies to win both stages of the challenge – and has been designated by HM Treasury for the Bank Referral Scheme, to help UK businesses find alternative finance when they're unsuccessful with the major banks.
Alastair Preacher, chief product officer at Funding Options, said: "Today's news marks a huge industry leap forward. The impact of instant loan decisioning is an excellent example of fintechs making a real difference at the grassroots of UK business, giving company owners additional clarity when applying for finance and ultimately allowing them more time to run and grow their business."
Paul Henry, chief operating officer, Funding Xchange, a marketplace where customers can compare quotes from around 50 lenders, said: "We have been working with iwoca for the last three years to transform access to funding."
Goldstein added: "By giving them immediate and hassle-free credit, we are expanding possibilities so that SMEs no longer have to deal with uncertainty and have the information they need to make better business decisions."
Interview - Rapid growth for iwoca as demand for tech-enabled lending increases among SMEs