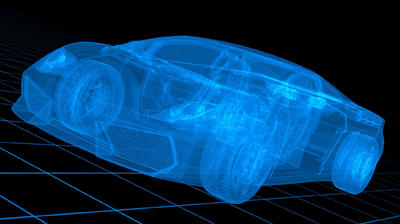 Vehicle manufacturers are hampering the development of new services for connected cars by restricting access to data, an industry supplier claims.
Technology provider epyx warns that connected car data is being processed and shared by manufacturers using outdated methods, which blocks access to live streams that could power new services.
As a growing number of connected cars are launched by manufacturers, the row is likely to intensify.
For most modern connected cars, the vehicle can establish direct links to the manufacturer, so the car can share a wealth of data if the owner approves.
This can range from mileage information to data from any of the hundreds of processors now fitted to vehicles, which can then be used to provide added-value services such as predictive maintenance or even driving advice to improve fuel economy.
While manufacturers are already making this data available to suppliers, such as leasing companies, epyx argues the delivery method is too cumbersome and limits its value.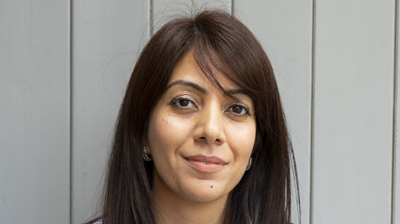 Nazma Meer, growth strategy manager at epyx, explained: "For some years, we have been promised a future where a company car diagnoses its own faults and sends the necessary data through the mobile network to be actioned by the fleet through their service and maintenance processes.
"However, this isn't yet happening and the reason is that the data generated by the cars isn't easily available. This creates a gap in the overall process that is very frustrating.
"For example, one manufacturer collects connected car information for leasing companies, but then sends it by email as a CSV file, meaning that it is not seen for days, by which time it is probably too late. This is processing 2019's data using 1999's methods."
Meer said the epyx platform is ready to receive live connected car data, which could then be used for proactive services, such as automatically contacting drivers to book services.
She said: "It is a way of handling SMR that benefits the driver, the fleet and the service centre and, with access to data, we could do it soon.
"When we talk to major fleet operators about this issue, there is a clear sense of frustration. We could take a substantial step forward in SMR management. The technology is essentially already there."
Car manufacturers and suppliers are locked in detailed discussions about access to connected car data.
The European Automobile Manufacturers Association has launched an education website to support discussion about data sharing, where it highlights the competing issues facing manufacturers relating to customer service and data security.
It argues that vehicle manufacturers are prepared to make car data available to third-party services, but they want to guarantee that this happens in a way that protects personal data, avoids any risks to the safe and secure functioning of the vehicle and avoids creating liabilities for the manufacturer, especially following the launch of tougher data security standards across the globe, backed by substantial fines.
Therefore, it argues, the best way to limit risks is for vehicle data to be downloaded to an 'off-board' storage facility before being shared, which creates a security barrier between the vehicle and data users.
It said: "Off-board access to data provides an open yet protected interface for third-parties, as it operates in accordance with clearly defined technical, data protection and competition rules.
"Sharing vehicle-generated data can have added value for consumers, but at the same time, people may also have legitimate concerns about how this data is shared and protected."
However, leasing and vehicle servicing associations in Europe have raised "significant concerns" over how OEMs plan to control access to vehicle data by using servers rather than allowing direct vehicle access.
After the European Commission published its third legislative Mobility Package last year, which covered a wide range of topics, including connected and automated driving, a coalition of service providers issued a joint statement calling for more progress on establishing direct access to connected car data.
The joint statement said: "All service providers should have the right to non-discriminatory access to vehicle manufacturers' own systems of access to in-vehicle data and resources or to those in-vehicle data/resources systems offered already today to chosen third parties, which is currently not the case.
"Our stakeholder coalition has serious concerns because the package fails to set out a clear legislative pathway to guarantee a level playing field for all digital products and services 'around the car', which would ensure that consumers can truly decide who they share their car data with and for what specific services."
Coalition members included Leaseurope; the European Garage and test Equipment Association (EGEA); the international association of public and private sector organisations (CITA); and the European Council for Motor Trades and Repairs (CECRA).