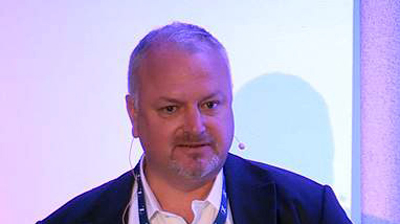 Funders need to change and adapt to take maximum advantage of the financing opportunities related to servitization.
The transition from financing products to delivering outcomes is lengthy and challenging but with a clear focus new services can thrive, according to Nick Feasey, former director of funding and strategy at Lenovo Financial Services.
Speaking at the International Asset Finance Network conference, before he left the role, he said: "There's a huge opportunity and a lot of those cash customers are now asking about this type of model, which I think is great for the asset finance industry."
He identified seven key points for asset finance companies to consider:
Growth in servitization demand will not just come from lease customers, cash conversion is the biggest opportunity.
The market opportunity for servitization is growing.
It is a long journey; not everyone will make it.
Plan for resistance to change.
Engage all stakeholders early on in the process.
Consider partnering to deliver some service elements.
Funders will need to change their business models to exploit potential growth.
Feasey added: "Funders need to change and adapt. This is a key point to take advantage of this financing opportunity because it is huge."
An overview of how asset finance companies need to respond to the new business environment is available in this exclusive video, courtesy of global automotive, consumer and equipment finance software company White Clarke Group
You can also view and download a new report on servitization that was supported by White Clarke Group here.