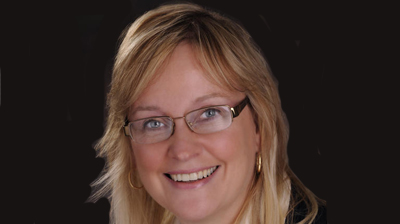 The equipment finance industry is being left behind by other sectors on blockchain development, according to the latest Monitor report from The Alta Group.
A blockchain is a data structure that makes it possible to create a digital ledger of data and share it among a network of independent parties.
A suite of distributed ledger technologies that can be programmed to record and track anything of value.
Valerie L. Gerard, senior managing director and leader of the Strategy & Competitive Alignment Practice for The Alta Group's consulting services, said that while other sectors are diving or wading in to blockchain development, equipment finance companies aren't there yet.
Even though most view blockchain as potentially beneficial.
Gerard said: "There's ample evidence of other industries and even governments turning to blockchain and related technologies to solve problems, prevent fraud, improve transparency and realize greater efficiencies.
"New research also shows most equipment leasing and finance executives agree blockchain is relevant and offers competitive advantages for their businesses – but little actual progress has been made."
Gerard teamed up with Deborah Reuben of Reuben Creative and Shawn Halladay of The Alta Group earlier this year to determine whether equipment leasing and finance companies were ready to embrace this emerging yet potentially transformative technology.
With the support of the Equipment Leasing and Finance Association, they conducted a survey among ELFA membership including equipment lessors, service providers, bankers and other participants.
Many findings were encouraging but not all. For example:
78% say blockchain could complement their existing core systems
69% agree it is relevant to the industry
60% feel blockchain offers a potential competitive advantage
But less than 5% say blockchain is a priority for their businesses
Gerard said: "Perhaps that captures where we are as an industry and where we've been historically – conservative, late adopters of new technology.
"Only when blockchain becomes a proven and widely used technology will the equipment leasing and finance industry take notice – unless forward-thinking leaders decide to make this a priority. Only when the blockchain conversation shifts from the technology department to the business leadership will lessors implement the technology."
To better understand blockchain's potential for equipment finance, Gerard gave examples of companies that are already using the technology.
Volkswagen is using blockchain to track its entire battery supply chain, from point of origin to the factory floor.
Walmart and GE Aviation are also deploying blockchain technology to improve supply chain management.
Other interesting applications include De Beers verifying the authenticity of its diamonds to confirm they are conflict-free with the help of blockchain.
Some 44 Central Banks are investigating the technology with an eye toward adopting a digital currency.
Mortgage transaction times are expected to improve by 25% as more mortgages are put on a blockchain, since the technology provides a secure, low cost way to send and receive payments.
Gerard said: "Sensing similar benefits, the insurance industry joined forces to launch B3i, which is an initiative to explore how blockchain can better service clients through faster, more efficient and secure services.
"Within the banking and finance universe at large, there are other possible applications around cross-border payments, syndications and know your customer (KYC) processes."
Equipment finance potential
In addition to syndications and KYC use cases pursued in the banking world, Gerard believes that there are other use cases for equipment finance such as:
Cost per use – Blockchain could enable real-time data capture in a way that increases billing accuracy, trust and transparency while reducing costs.
UCC filings – A blockchain-based solution could break through the currently cumbersome process for greater accuracy, consistency, transparency and speed in obtaining and releasing security interests.
Asset management – Data captured on internet of things (IoT) sensors could be stored on a blockchain in real-time, improving asset monitoring and data accuracy across the entire equipment lifecycle.
Securitizations – While in an embryonic stage, blockchain-based securitizations could eliminate unnecessary third-party intermediaries, lower costs, save time and minimize the risk of fraud.