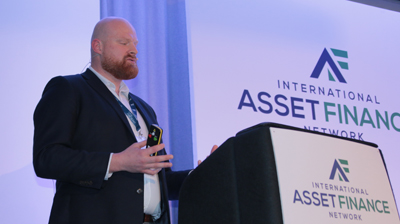 New mobility services are as flawed as the products they are replacing because they don't maximise the use of assets.
That's the view of Chris Kirby, the founder of innovative technology company Tomorrow's Journey, who argues that the business model of 'one vehicle, operated by one company, to provide one service' is outdated.
His company is pioneering technology that will power a new era for vehicle use by allowing cars to be used for multiple applications in a single day.
He said: "Tomorrow's Journey changes the model. Our platform takes vehicles from multiple owners, we aggregate those vehicles and understand their availability along with the service that they can be used for, and then we allow them to be accessed by multiple service providers simultaneously.
"This gives you one asset that can be used by multiple providers in the same day. In theory, a vehicle could be used for car sharing in the morning, parcel delivery in the afternoon and by an Uber driver in the evening."
Kirby emphasised the service was a collaboration platform and urged industry providers to get in touch to discuss potential service developments.
To hear more about how technology is driving future mobility, watch this exclusive video courtesy of global automotive, consumer and equipment finance software company White Clarke Group.
You can also view and download a new report on servitization commissioned by White Clarke Group here.