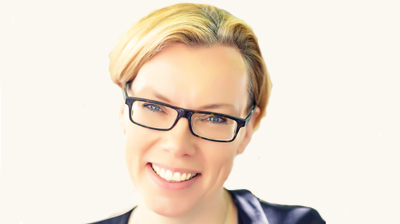 Digital finance platform Funding Xchange has secured new funding of £8 million as it rolls out its white label 'lending in a box' service.
The fintech already provides the digital decisioning technology for partners including MoneySuperMarket, Monzo and Experian, so they can offer their customers instant access to quotes for business funding.
The new round of investment, led by Downing Ventures and Gresham House Ventures, supports development of the solution, which digitises key steps in the underwriting process so that banks and lenders can provide instant quotes to customers for the right products.
The Funding Xchange platform transforms the funding process by holding lenders' underwriting models, allowing it to provide quotes from a panel of lenders in minutes, while funds can be distributed in as little as 10 minutes compared to days or weeks for traditional manual processes.
In addition, the platform also integrates with a range of payment solutions and accounting software.
The company is led by co-founder and chief executive officer Katrin Herrling (pictured), who set up the business after seven years with Bain & Co.'s financial services practice, where she worked with UK and European banks to develop lending propositions that addressed the gap in SME lending.
She said: "We are delighted that Downing and Gresham House have joined us on our exciting journey to help reshape a sector that is rapidly adopting digital solutions using new data sources to enable the delivery of seamless, instant access to finance.
"The funding round will enable us to accelerate the delivery of the next generation of our data and decisioning platform that enables banks and lenders to instantly transform their customer proposition by digitising their customer interfaces and decisioning to deliver personalised and transparent access to their own lending products or refer customers to selected third-party lenders."
Daniel Cheung an investor with Downing Ventures, which has more than £1 billion assets under management and approximately 25,000 investors, said lenders could reduce the cost to serve customers by 70% using the technology.
He added: "We were impressed by the advocacy Katrin and her team have built for their data-driven approach. Partners like MoneySuperMarket can instantly give small businesses transparency of funding solutions and ensure that customers are always treated fairly.
"As a technology and data analytics business, Funding Xchange's market insights are already helping banks and lenders build and test funding propositions that respond to customer needs and address the funding gap. This is game changing in a market that has been notoriously opaque."
Henry Alty, investment director of Gresham House Ventures, said: "By delivering an end-to-end digital solution, Funding Xchange ensures that customers have access to the best solutions and never pay more than going direct to a lender. This proposition is a direct challenge to the opaque commercial broker market, which is increasingly under scrutiny by regulators."
Since its launch, Funding Xchange has processed finance for more than 100,000 UK businesses through its lending panel.
The technology is also used by price comparison websites MoneySuperMarket and Money.co.uk.
It is also designated by HM Treasury as a Finance Referral Platform and works with nine UK banks to help their customers access finance solutions if they are not ready for bank finance.
IMAS Corporate Finance acted as the exclusive financial adviser to Funding Xchange on the investment round.
Top 20 accountancy firm Menzies LLP advised Downing and Gresham House on the financial due diligence aspects of the deal. Ross Wiggins, corporate finance director at Menzies LLP, said: "Funding Xchange is an extremely innovative platform, which provides a much-needed solution to the challenges modern banks and lenders face. It was an honour to be involved in the project and I look forward to seeing the company achieve great things in the years to come."