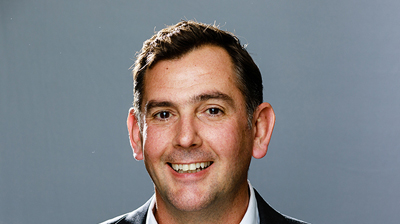 IAFN Award-winning funder Oodle Car Finance is developing innovative new technology to power the next stage of its rapid growth, led by chief executive officer and founder Jonny Clayton. Miles Rogerson reports.
Oodle is on a mission to disrupt the car finance market and since its launch in 2015 it has made substantial progress to achieving its goal.
The business made its first loan in 2016 and since then it has received more than £5.6 billion in applications and funded £660 million of car finance to more than 50,000 UK customers.
Under chief executive officer Jonny Clayton (pictured), sales have grown 10-fold in the past couple of years within its dealer network, which has grown to more than 250 customers.
Oodle was built as a technology-led business from the outset, working directly with dealers to create a smoother, digitally enabled customer experience.
It aims to break the mould of a lender in the used car market by merging search and finance into one digital process. In addition to services for dealers and finance companies, it supports consumers directly with pre-approved finance offers and a car concierge service.
Clayton said: "Our job is to invest and build the technology to reshape the customer's buying journey online and if we can crack this with our dealers and make buying used cars on finance simple and intuitive, we feel there's huge opportunity to disrupt and improve this enormous market. This ambition has driven the scaling up of our technology development teams - with over 60 new hires in the last 12 months.
"We really want to work with our dealers to create a smooth online car-buying experience where you could purchase a car on finance with one click. Over the last three years, we have experienced huge growth and with more than £200 million of equity raised, we are one of the largest start-ups in Europe."
The innovation and growth shown by the business led to it being named European Independent Lessor of the Year 2019 at the International Asset Finance Network Awards.
Growth through innovation
Innovation will remain an engine of growth as it continues to build its customer app, where buyers can scan their ID, such as a driving licence, and confirm their identity with a selfie, enabling the background checks needed to secure finance that can then be used to purchase a car from Oodle's dealer partners.
There is also Oodle Pay, an online checkout tool that is being piloted on dealers' websites, which would simplify the payment process when customers identify the vehicle they want to acquire.
However, although Oodle Car Finance has technology at its core, personal relationships also remain fundamental to future growth, Clayton said.
He argued that building stronger direct relationships with dealers leads to far greater finance penetration, up to 1.5 times the volume of competitors in some cases, despite Oodle having a dealer network only one-fifth of the size of some rival providers.
Clayton added: "Word of mouth and reputation have been key for us, and we were always of the mind that we wanted to work with a smaller number of dealers and focus on building high quality relationships with them. It's about giving lending products to a wider range of customers then delivering those at speed and conveniently.
"We want to work with dealers who are thinking hard about how to transform their offering and ultimately the customer experience for used cars."
With such rapid growth, the business has faced a series of key challenges, particularly when it comes to securing the talent and developing the technology that underpin its success.
Clayton said: "At the core of our success over the last few years has absolutely been the team and the culture we've implemented. For me, building the right initial team was the most important foundation to build.
"Also, we built all of our systems from scratch with our own internal developers. That was a challenge, but it becomes easier if you become more resilient; the first try may not work but you try again and keep refining the system."
The business recently appointed Andrew Lawson as chief product officer to lead the product and engineering teams, drive product enhancements and oversee technological development.
He joined from Zopa, the world's first peer-to-peer lender, where he spent five years as chief product officer responsible for business growth during a period of expansion that saw the brand become the UK's largest online open market lender.
Clayton said: "The culture is very dynamic and empowering for our people. We try to employ people into our business with diversified skillsets and backgrounds but aligned with our values. We want people to build this business with us and not sit back passively being told what to do.
"One of the things I'm most proud of is that we've taken the business from around 100 people back in 2018 and we're just over 300 now; every new person that comes into the company just reinforces the culture."
There is also the ever-present need for funding.
Clayton said: "When anyone starts a business, people see the biggest obstacle as raising capital. I have quite a strong relationship with the investment firm, KKR, and it has been incredibly helpful to have that backing to get the business up and running."
Last year, Oodle secured a £100 million warehouse funding line with Citigroup, following a £60 million equity investment from global investment firm KKR the year before.
This year, it closed its first asset-backed securitisation in a £350 million transaction designed to support further growth. The oversubscribed transaction saw demand from 14 European and international bond investors.
Clayton said: "The securitisation is a game-changing milestone for Oodle, allowing us to drive our ambitious plans further forward and with the customer at the heart. A diversified funding base unlocks huge potential for our growth plans. It means more tech innovation and increased market collaboration."
Its also acquired car search engine Carsnip in 2018. The wealth of data and technology that supports Carsnip proved a vital addition to Oodles' dealer proposition, as it is now able to originate traffic and direct it straight to dealers' own websites.
Ambitious future plans
As 2020 approaches, Clayton's ambitions are reflected in the brands he refers to when talking about the potential for Oodle Car Finance.
He said: "Look at Amazon for example; a well-trusted, transparent, and convenient retail experience. That transformation hasn't happened in the used-car market yet."
Clayton graduated with a degree in physics from Oxford University and began his career in the finance industry as a managing director at US stock trader AIG Financial Products, where he worked on structured derivatives and structured finance.
After 10 years, he was appointed managing director at Credit Suisse before launching specialist investment and lending company Venn Partners.
He then launched Oodle Car Finance with Phil Williams, a specialist in consumer finance and direct car finance sales.
Clayton said: "When we started, we knew we had to be a technology-enabled finance company that worked directly with dealers to create a smoother online customer experience, and that to succeed we had to disrupt and support the transformation of the used car market.
"What you find in the used car marketplace to date is a phenomenally fragmented lending base; every lender sets their stall out to target a specific demographic whether that be manufacturer finance, prime lenders, or near-prime.
"We tried to create a much broader set of lending products that could work for anyone who can show that they can manage credit and afford the loan."