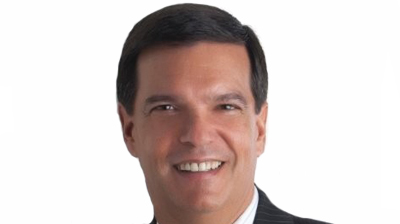 Global security and e-signature specialist OneSpan has welcomed an announcement by the UK Law Commission confirming that electronic signatures can be used to sign formal legal contracts under English law.
In a major boost for digitalisation in finance, the government's independent legal experts published early conclusions of an investigation which aims to sweep away any current uncertainty in the law, allowing businesses to speed up transactions by going fully digital.
Stephen Lewis, UK law commissioner, said: "Contract law in the UK is flexible, but some businesses are still unsure if electronic signatures would satisfy legal requirements.
"We can confirm that they do, potentially paving the way for much quicker transactions for businesses and consumers.
"There's scope with our proposals for webcam witnesses, to do even more to make signing formal documents more convenient, speed up transactions and get business booming."
The announcement was welcomed by Michael Laurie, vice-president, product strategy at OneSpan, the Nasdaq-listed specialist with decades of fraud management, digital onboarding, transaction management and e-signature experience.
He said: "I recently consulted with the Law Commission when they began to work on this consultation. This announcement brings a much-needed boost in the process transforming the way consumers and businesses work with one another.
"The productivity and efficiency benefits of e-signatures are well known among industry stakeholders but a reluctance to replace paper often gets in the way of widespread business adoption. Too often, the conversation is side-tracked by a focus on the technologies underpinning the initiative or treated as something for the IT department to grapple with."
Laurie added that e-signatures bring speed and ease-of-use to the auto finance agreement process along with transparency, a greater level of security and an improved user experience.
He said: "As noted by the commission, identity and authentication issues have moved front and centre, especially with remote and faceless transactions.
"Therefore, pairing e-signature with digital ID verification services as part of end-to-end agreement automation ensures businesses can adequately identify and prove that the customers they are transacting with are who they say they are."
Earlier this year, OneSpan announced the acquisition of financial agreement and identity verification firm Dealflo in a deal worth £41 million ($55 million), bringing together two leaders involved in the digitalisation of business processes for customer onboarding.
UK-based Dealflo has seen rapid growth in the asset finance market and recently reported that more than one-third of all motor finance agreements executed in the UK now pass through its financial services automation platform.
The platform allows motor finance companies to digitise their end-to-end customer agreement process, including the use of e-signature technology.
It also collects evidence at each stage of the transaction to prove that agreements have been executed to fully compliant standards.
Among its recent customers is Santander Consumer, which signed up to the system to underpin its motor finance operations.
OneSpan has more than 10,000 customers globally, with more than half of the world's top 100 banks using its technology, including Bank of America, Deutsche Bank and Public Bank.