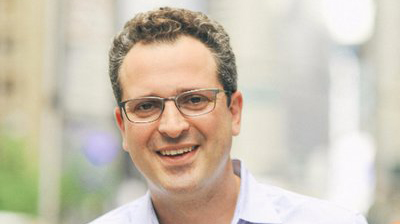 OnDeck, a leader in online lending to small business, has announced it will begin offering equipment finance loans to selected US small businesses next year.
The company plans to bring its innovative technology and digital lending expertise to what the it says has traditionally been a slow-moving, opaque, and complicated process.
Noah Breslow, chairman and CEO, OnDeck, said: "With more than a decade of success and over $10 billion funded to small businesses online, we believe OnDeck's technology is primed to revolutionize how small businesses finance their equipment needs."
"We expect OnDeck equipment finance loans to quickly become a vital source of online financing for small business owners seeking simple, transparent equipment financing they can understand and utilize."
OnDeck has also announced the appointment of Mark Erickson as vice-president of equipment finance.
Erickson is a veteran of the equipment finance market, previously serving in executive roles in sales, operations, syndications, and risk at Key Equipment Finance.
He was also the managing director of the firm's Australia and New Zealand subsidiary from 2000 to 2004.
Erickson said: "I look forward to working with the team to leverage OnDeck's online originations and underwriting technology to deliver speed and convenience for small business owners seeking equipment finance loans.
"With speed, service and transparency, we are poised to transform this market to the benefit of small businesses."
The new equipment finance loans will expand on an ongoing pilot referral program from OnDeck that began in the summer of 2018.
Under the pilot program, OnDeck has referred small businesses seeking equipment financing to a third party that originates and services the loans.
In 2019, OnDeck will begin making its own equipment finance loans, ranging from $5,000 up to $100,000, with terms ranging from 24 to 60 months, secured by new and used equipment.