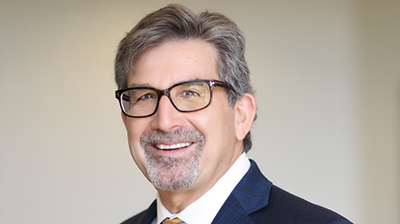 Fuyo General Lease (FGL) has taken a 49% stake in Pacific Rim Capital, one of the leading independent lessors of material handling equipment in the US, Mexico and Canada.
The Japanese lessor, which has assets of nearly $20 billion and is headquartered in Tokyo, made the investment as part of a strategy of expanding into new areas through investment and collaboration with non-Japanese leasing companies.
Pacific Rim Capital, which is based in Irvine, California, will continue to be run and controlled by its current management team.
David Mirsky, CEO of Pacific Rim Capital (pictured), said: "We have had a longstanding and successful relationship with FGL, and we expect that this new collaboration will enable PRC to expand into new geographical markets, access more clients, and increase our financial capabilities.
"This partnership fulfills our goals of enabling PRC to increase its originations and to be able to operate long after the founding generation retires."
The Alta Group was the exclusive financial advisor to Fuyo General Lease on the deal.
Bruce Kropschot, Alta senior managing director, said: "We identified a number of potential US partners for them, and PRC was clearly the best fit for FGL's objectives.
"Alta has also had a long relationship with PRC, and we have been very impressed with the company's success and management under founders David Mirsky and Marc Mills."
Jim Jackson, Alta managing director and merger and acquisition advisory practice leader, added: "FGL intends to support the efforts of PRC's current management to expand into new markets and access new clients while increasing financial strength."
This is the tenth M&A transaction Alta Group has helped arrange with Japanese-owned equipment finance businesses – nine with US companies and one with a Canadian company.