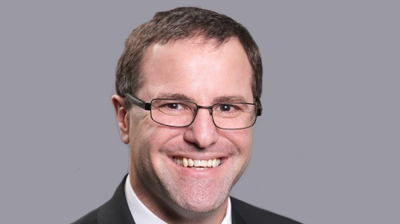 Western Alliance Bank has launched Western Alliance Equipment Finance, its newest national specialty banking group.
It will target the $1 trillion equipment financing sector with capital equipment financing solutions for companies throughout the US.
The new operation will be led by senior vice-president Brian Scott (pictured), who serves as managing director of equipment finance, and vice-president of sales Jon Brown. Collectively, Scott and Brown have nearly 50 years of equipment financing experience.
With an initial focus on the rapidly growing and evolving healthcare industry, Western Alliance's new group provides access to capital to help healthcare organizations purchase crucial equipment.
Hospitals, imaging centers, healthcare suppliers, physician practices and pharmaceutical groups are among the group's core clients.
Scott said: "Western Alliance Equipment Financing is focused on customizing a capital markets experience by taking a holistic approach to clients' needs and working with other divisions within Western Alliance Bank to bring new financing solutions to the table.
"From small physician practices to large-scale integrated delivery networks, our clients will have the opportunity to access a range of financing products to meet their individual circumstances."
In addition to working with front-line healthcare delivery sources, the new group is also working directly with banks and captive financing sources to provide financing for their clients.
While initially launched with a focus on the healthcare industry, Western Alliance Equipment Finance Group aims to expand into other industries including technology, manufacturing and transportation.