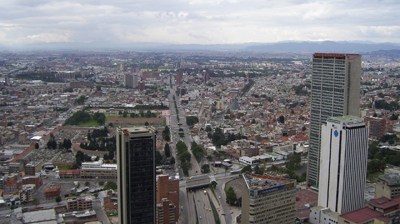 Bancolombia's economic research group has predicted growth of 3.1% for the Colombian economy in 2019, up from 2.7% in the first half of the year.
The bank, which is Latin America's largest leasing company according to the Alta Group's LAR 100, expects a spike in growth in quarters three and four.
Public sector demand and investment are expected to be the biggest drivers of the domestic economy, with predicted annual growth of 4.6% and 4.3% respectively.
Private consumption is forecast to be 3.3%, down from 4% in the first quarter, due to lower consumer confidence and rising unemployment.
The finance sector, mining, public administration and 'professional activities' were named as the strongest industries for growth, with respective forecasts of 4.5%, 3.9%, 3.7% and 3.5%. Agriculture was expected to be down slightly along with the housing market.
It added that the exchange rate would depreciate slightly from 3,190 to 3,180 pesos against the US dollar as a result of global uncertainty.