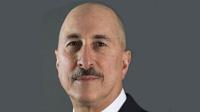 The Equipment Leasing and Finance Association's (ELFA) Monthly Leasing and Finance Index (MLFI-25), which reports economic activity from 25 companies representing a cross section of the $1 trillion equipment finance sector, showed their overall new business volume for December was $12.9 billion, up 9% year-on-year from new business volume in December 2021.
Volume was up 50% from $8.6 billion in November in a typical end-of-quarter, end-of-year spike. Cumulative new business volume for 2022 was up 6% compared to 2021.
Receivables over 30 days were 1.8%, up from 1.7% the previous month and down from 2.0% in the same period in 2021. Charge-offs were 0.26%, down from 0.27% the previous month and up from 0.25% in the year-earlier period.
Credit approvals totalled 76.6%, down from 77.7% in November. Total headcount for equipment finance companies was down 7.6% year-over-year.
Separately, the Equipment Leasing & Finance Foundation's Monthly Confidence Index (MCI-EFI) in January is 48.5, an increase from the December index of 45.9.
ELFA President and CEO Ralph Petta said, "In one of the stronger December and Q4 end-of-year showings, new business volume in the association's monthly index is another example of businesses across the United States relying on equipment financing to enable their operations to grow and expand. This performance is especially impressive given the steady increase in short-term interest rates brought on by the Fed's determination to bring down inflation and stabilize labor markets."
Chris Lerma, President, AP Equipment Financing, said, "It was certainly a challenging year for lenders as they navigated through a rapidly rising rate environment, supply chain constraints, higher equipment costs and talk of an expected slowdown. Despite these challenges our industry as a whole fared well with healthy year-over-year increases in originations and stellar portfolio performance, but remains a bit cautious heading into 2023. Not knowing yet the full impact of the Fed's series of rapid rate increases on the economy, I believe many companies will start the year with more focus on credit quality and spreads versus origination volume."