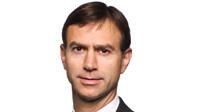 The healthcare finance arm of US commercial lending and leasing services business CIT Group has agreed a $136.9 million credit facility for CommuniCare Health Services, including a $15 million asset-based line of credit.
CommuniCare, a post-acute care provider currently operating 73 facilities in seven states, used a $121.9 million real estate term loan provided as part of the deal to finance the acquisition of 10 skilled nursing facilities, while ongoing credit provides working capital for the business.
Charlie Stoltz, CommuniCare chief financial officer, said: "We greatly appreciated CIT's expertise and assistance in bringing this financing to a successful closing."
William Douglass, managing director and group head of CIT's healthcare finance business, said: "We worked closely with CommuniCare throughout the financing process to better understand their needs and priorities, which enabled us to develop a creative financing solution that fully supported their goals for this transaction."
Founded in 1908, CIT has $50 billion in assets and its principal bank subsidiary, CIT Bank, has $30 billion of deposits and more than $40 billion of assets.
CIT provides financing, leasing, and advisory services principally to middle-market companies and small businesses across a wide variety of industries.