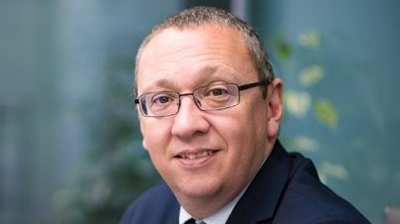 Businesses find it hard to choose the right finance solution because they are being bombarded with jargon, according to new research.
There are currently 30 different terms to describe just three financial products, a report by Wyelands Bank has found, including receivables finance, which has 21 different names.
Trade finance, which enables the purchase of goods for confirmed orders from creditworthy buyers, has five different names, while inventory finance, where credit is secured against stock, has just two names.
The research looked at 37 providers of working capital solutions who are listed as members of the Asset Based Finance Association (ABFA), now part of UK Finance. All product names were taken from company websites.
Iain Hunter, CEO of Wyelands Bank, said: "These relatively simple concepts do not need so much jargon around them. Jargon is confusing. Jargon does not differentiate through innovation, but through confusion.
"It makes it harder for customers to understand what they are looking for or to make the right decisions about what solution to choose. We believe the industry should apply the same definitions around each of the core products, doing more to help customers understand."
Wyelands Bank is calling for an industry-wide commitment to using a reduced list of terms to describe core products in the asset-based lending sector.
Hunter added: "Few customers have the time or expertise to pour over the subtle distinctions between seemingly similar services. Rarely are they experts in the finance industry and nor should they have to be.
"This is why we believe financial services companies should be straightforward and easy to deal with. This is particularly prevalent when talking about the products and services on offer. All in our industry should share this responsibility."
Proposed definitions
Asset-based lending - an umbrella term covering a range of products in which a funding line is secured against a combination of a business's assets including debtors, stock, plant, machinery and property.
Receivables finance - A funding facility that is secured against invoices (whether a single invoice, a block or the whole turnover) or against bills of exchange.
Trade finance - A buyer led programme that supports the supply chain (whether on a single transaction, a block of them or on a revolving basis), enabling the purchase of goods for confirmed orders from credit worthy buyers.
Inventory finance - A revolving line of credit or short-term loan that is secured against stock