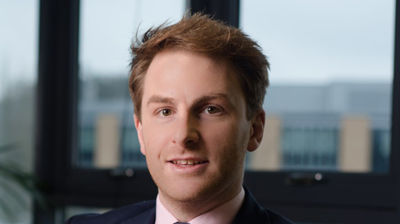 Portman Asset Finance is launching a new artificial intelligence-power dedicated cashflow and invoice finance division as part of its long-term growth strategy.
The Northampton, UK-based business is launching Portman Invoice Finance, which will be powered by technology that has been developed in-house.
The launch follows a record year of growth for the company, which saw originations grow more than 40% to £110 million last year.
Using artificial intelligence and predictive analytics, the cashflow and invoice finance service will monitor a client's financial position, with their approval, and proactively support cashflow based on key indicators.
Rory Dunn, managing director of Portman Asset Finance, said: "This will enable us to contact clients before they face cashflow issues.
"It is often the case that companies start looking into cashflow and invoice finance when there is an issue and there is an immediate requirement for support, which is the worst time to look for funding because it can lead to rushed decision-making and compromises, such as higher interest rates.
"Our service will intervene before additional finance becomes a necessity, ensuring the right finance is available at the right time. With this support, directors of our client companies can then ensure they can focus on running the business."
The cashflow and invoice finance division will launch in the second quarter of 2019, with AI-powered services following in Q3.
Research has found that more than half of small to medium enterprise (SME) owners say poor cashflow is causing them serious anxiety, leading to calls for greater awareness of broader finance options.
A survey of 1,000 UK SMEs last year, commissioned by The Prompt Payment Directory, found that a significant number of SME owners' businesses have been on the brink of bankruptcy or liquidation due to late or outstanding invoice payments from customers.
In total, 63% of business owners said late payment issues had meant that they had not paid themselves for some time, while 42% had stopped or delayed bonuses and 20% had been forced to pay staff late.
The launch of the new division reflects Portman Asset Finance's strategy to maximise the benefits of technology and software, without sacrificing the personal contact that is essential to high service levels and customer retention at the business.
Dunn added: "We have worked hard to retain our reputation for personal service while also introducing technology that accelerates decision-making and reduces administration.
"This means we can protect our core values while also growing the business.
"It is important to retain human interaction, particularly for due diligence and customer loyalty. I can't see digitalisation replacing the need for direct relationships."
Portman Asset Finance has grown significantly since its launch in 2007 and now employs 55 staff, with additional recruitment currently underway.
This includes staff at its new, larger offices in Northampton and field-based specialists to serve its nationwide customer base.
Portman Asset Finance provides facilities ranging from £10,000 to £10 million through a mix of direct channels and vendor/supplier channels. It has funded nearly £700 million since launch through a panel of more than 40 UK lenders, including Investec, Hampshire Trust Bank, Lloyds and Aldermore.
Last year, the company's former managing director and co-founder Alex Read was appointed chairman, with former sales director Dunn taking over as managing director.
The business is limiting growth expectations as the country awaits the outcome of Brexit negotiations, but still expects to see originations grow by around 15% this year.
In addition to the cashflow and invoice finance business, this will be supported by the launch of a dedicated mortgage finance division.
Dunn added: "We are expecting a busy year ahead, despite the uncertain economy."