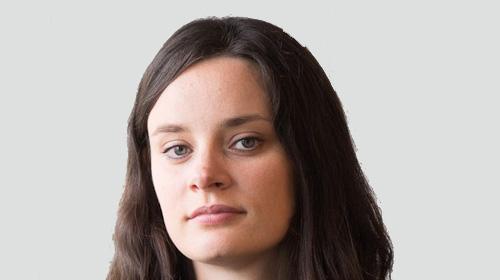 News of a new Covid variant has meant hopes of a swift end to pandemic disruption are receding, and has cast a shadow over the outlook for the asset finance sector over next twelve months. Data from trade associations and consultancies suggests that while the market has been improving, the restrictions imposed in response to Omicron are likely to dampen demand, while the auto finance sector is struggling with a shortage of new cars and a hike in used car prices.
Leaseurope analysis, published mid way through the year showed that, after experiencing a downturn in 2020 compared to the previous year in the face of Covid-19, the European leasing market turned on the recovery path in the first half of 2021.
Total new leasing volumes in Europe reached €351.9 billion in 2020, decreasing by 14.2% compared to 2019.
Most of the national leasing markets across Europe saw deteriorating results, with about three quarters of countries recording double-digit declines in 2020 compared to the previous year. The Baltic region, Croatia, Portugal, Spain and Morocco endured the biggest losses, with total new leasing volumes falling by over 20%. In contrast, Ukraine, Turkey and Greece were the only countries indicating growth in new volumes in 2020 while picking up from low levels reached in past years.
The European leasing market underwent a downturn across all the major asset categories. A contraction of the automotive sector had a substantial negative impact on the total business in 2020, with new leasing volumes for passenger cars declining by 14.1% and for commercial vehicles by 16.2%. Other key asset segments, such as machinery and industrial equipment as well as computers and business machines also suffered, shrinking by 7.9% and 9.7%, respectively.
However, Leaseurope found that during the first half of 2021, the European leasing market strongly rebounded across European countries. Total leasing volumes in the first half of 2021 were €152.9 billion, higher by 32.1% than the same period of 2020. Vehicle and equipment leasing increased by 39.4% and 24.7%, respectively.
Speaking in early October, Jurgita Bucyte, senior advisor in statistics & economic affairs, Leaseurope (pictured), said: "After a challenging 2020, upbeat results of our biannual survey point to the leasing business moving in tandem with improving European economic activity as the pandemic containment measures gradually ease. While facing some headwinds, such as continued supply chain disruptions in various industrial sectors, a boom of postponed consumption and rising energy costs putting upward pressure on prices, further economic recovery is expected for the remainder of the year. Based on the European economic forecast, investment should strengthen on the back of a favourable prospects for domestic and external demand as well as the implementation of the Recovery and Resilience Plans across the EU. As business investment drives demand for asset finance, this clearly gives grounds for cautious optimism in the leasing business."
Sector downturn
However, with many European countries and the UK implementing a range of tighter Covid-19 restrictions prompted by the Omicron variant, there is likely to be a negative impact on consumer activity and business investment.
Recent data from the Finance & Leasing Association (FLA) shows that total asset finance new business in the UK fell by 7% in October compared with the same month in 2020. In the ten months to October 2021, new business was 17% higher than in the same period in 2020.
The plant and machinery finance sector reported new business up in October by 9% compared with the same month in 2020. The business equipment finance and IT equipment finance sectors reported falls in new business of 15% and 35% respectively, over the same period.
Commenting on the figures, Geraldine Kilkelly, director of research and chief economist at the FLA, said: "In October, the asset finance market reported its first monthly fall in new business since January of this year and annual new business remained 12% below its pre-pandemic peak. Nevertheless, the market continued to report pockets of growth with new finance for construction equipment and agricultural equipment up by 22% and 18% respectively, compared with October 2020.
"The sustained growth in the asset finance market during much of 2021 demonstrates the underlying strength of the industry, with many sectors returning to levels of new business seen pre-pandemic. The pace of recovery has been hampered by asset shortages which are likely to persist into 2022 as countries across the world contend with new waves and variants of Covid-19."
Auto challenges
Meanwhile, Cox Automotive has warned that data from its monthly market tracker suggests used vehicle values may never return to pre-pandemic levels, and says a year of frustration caused by new vehicle production problems and Covid restrictions has transformed the wholesale vehicle market.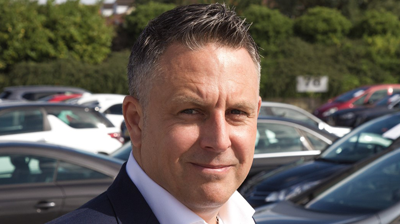 According to Philip Nothard, insight and strategy director at Cox Automotive, wholesale vehicle values will show signs of stabilisation throughout mid-2022 as the market attempts to get back to some form of normality. However, the coronavirus pandemic has rapidly accelerated the online and digital marketplace to what existed two years ago. As a result, it is also entirely possible that a new benchmark for used vehicle values has been reached that may never dip to pre-pandemic levels.
Nothard warns that there is no tsunami of used stock on the horizon, and an increased focus on the detail will be required as the shape of the market evolves. Cox Automotive research also shows that around 1.4 million new vehicles have been lost from the market, which will never enter the used vehicle parc. Although the impact in the sub-12-month market has been felt already, it will have a bearing on the sector for years to come.
Nothard said: "Back in July, we asserted that the used car market has never been more critical to the overall health of the automotive industry than it has been in 2021. The last few months have given more weight to this suggestion.
"While prices have now increased for eight consecutive months, recent signs point towards a potential softening in the market. And while it remains the case that prices overall have continued to rise, the situation is becoming increasingly complex, with some models starting to see significant price decreases. Moreover, some figures we've observed are misleading, as it doesn't represent live market data where many models that saw an increase at the start of the month, which dropped off by the end.
"It's important to remember in the final month of the year that this is traditionally a slow period as retail activity slows ahead of Christmas. Prices are expected to drop in line with usual market cycles, so current prices still reflect a high demand with a low supply market. With prices as they are,
dealers are becoming increasingly cautious, but as the year draws to a close, they will require stock for the new year, so prices are unlikely to drop significantly.
"We expect current market conditions to continue throughout Q1 2022, and it's entirely possible that we are seeing a revised benchmark for the used vehicle parc."
New car results
According to data from the Society of Motor Manufacturers and Traders (SMMT), 115,706 new cars were sold in the UK, an increase of 1.7% on the results from November 2020 – when the effects of the second lockdown of last year were also affecting the new car industry. However, despite the increase and the end to four months of consecutive decline, the sales figures also represent a -31.3% decline on the pre-pandemic five-year average.
Compared to its European neighbours, the UK was the only country to record positive year-on-year results. However, Germany suffered the worst year-on-year performance in November at 198,300 sales and a decline of -31.7%. Italy followed with 104,500 sales representing a -24.6% fall, Spain followed with 66,400 sales representing a -12.3% fall, with France suffering the smallest decline with 122,000 sales representing a -3.2% fall.
Cox Automotive said that the overall picture of the monthly performances is better represented when November 2021 is compared to the same period in 2019, the last comparable pre-pandemic year. The UK's November new car sales performance last month represented a -26.1% fall. Spain and France followed with falls of -28.7% and -29.4% respectively. Italy's fall in sales was -30.8%, with the biggest fall occurring in Germany at -33.7%.
Nothard added: "The fact that all markets are down more than 20%, compared to what could be a more normal trading year of 2019, illustrates that although the UK recorded an increase in new car sales, the result should not be taken as a reflection of recovery."
Indeed, two major trends – electrification and semiconductor shortages – are likely to continue to impact the new car market in the UK in the short to medium-term, along with Brexit uncertainty and the ongoing impact of Covid-19.
Nothard added: "Our worst-case scenario sees 2021 end on 1.552 million transactions after a 245,204 Q4. This is -4.8% down compared to 2020 full year and falls -32.8% down compared to 2019. In our Q1 2022 forecast, we predict the quarter will end on 431,787 transactions, a +1.5% increase year-on-year, but -35% down compared to the 2000-2019 average."