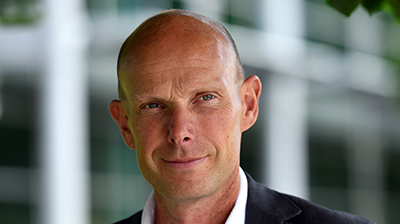 Amidst rumours that the Government's upcoming Autumn Statement will feature moderate measures to help SMEs, Ed Rimmer, CEO of alternative finance provider, Time Finance, stresses the importance of keeping business confidence alive in the face of rumbling uncertainty.
Seven months ago, when the Government announced its Spring Budget, inflation was 10.1%, and at the time the OBR predicted it would fall to 2.9% by the end of the year. It currently stands at 6.7% - so we are in a better place, but not quite as 'better' as we'd hoped. This neatly sums up the landscape for many UK businesses. Things are looking up, but overheads remain high, growth is slower than hoped and ambitious plans get put on hold as a result. But this doesn't need to be the reality. In January this year, the Chancellor gave an address at Bloomberg on the future of the UK economy, a speech full of promises of business confidence, ambition, growth and productivity. His aim was to create conditions where entrepreneurial risk takers can succeed, and we need to see more of this in this year's Autumn Statement.
Managing overheads and cashflow
To grow and succeed businesses need to be on top of their finances, and this has been an ongoing challenge since 2020. As inflation comes down, things are certainly moving in the right direction, but for many businesses this simply hasn't been enough. Government data recently showed that business insolvencies are rising, and although insolvencies in Q3 this year were 2% lower than in Q2, they were 10% higher than Q3 2022. There's also a prediction that insolvencies this year will be the worst since 2009. Unpicking this prediction a little, there is a natural cycle to businesses folding, but we need to consider which of these insolvencies were viable businesses that would have survived with the right financial support in place.
It's clear that many businesses are still struggling with their overheads. In fact, in a recent poll, we asked our business community what they would like to see in this year's Autumn Statement and one in five said that they wanted support with business rates. There is a rumour that the Chancellor will announce an extension to business rates relief for retail, hospitality and leisure beyond next spring. For these sectors, this would be welcome news, but they aren't alone in their difficulties with rising overheads. A more universal approach to helping businesses with their outgoings is needed.
Looking to the future
When it comes to business success and economic growth, the Government needs to look long term. Short term solutions to today's problems are undoubtedly important, but this needs to be balanced with a future plan that incites confidence and optimism in the business community. The Spring Budget was said to be a budget for growth that would remove obstacles that stop businesses investing. At the time it was announced that loss-making Research & Development SMEs would be able to claim £27 for every £100 spent on R&D. There is a suggestion that this will become a merged R&D scheme to help drive innovation in the UK. SMEs need to see more from the Government on what this could look like, and ultimately how it can impact their financial planning and growth ambitions.
It's all about skills
This year's Autumn Statement is likely to include a Living Wage increase, which will be welcome news as the cost-of-living crisis continues. Although important, it's another thing for businesses to balance when many industries are also facing a shortage of a skilled workforce. In the Spring Statement the Government announced measures to remove barriers to getting into work, namely the big changes to childcare funding. This was an important step in overcoming the UK's workforce shortage, but it will fall short if more isn't done to support skills investment for the UK's key industries.
Aside from the rumours and wish lists that circulate in the run up to fiscal events such as the Autumn Statement, I believe - and always have - that the key to success is optimism. I'm a big believer in a self fulfilling prophecy; if we convince ourselves we are heading towards a recession, we make it all the more likely. On the other hand, there are many in the business community that will thrive with the right support in place. This Autumn I'd like to see the Government step up and support the risk-takers and entrepreneurs that will take our economy back into healthy growth.