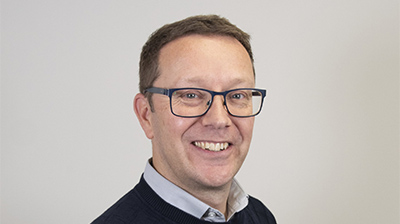 Praetura Asset Finance (PAF) has broken its annual deal number total in 2023, as it celebrates 10 years funding UK SMEs.
PAF has increased the number of SMEs it has provided funding to by more than a third so far this year, with a 26% rise in the total amount of capital provided. The latest figures means that PAF has surpassed record figures for three consecutive years.
Founded in 2013, PAF was established to focus on providing asset finance facilities that concentrated on the needs of SMEs and business owners.
Over the past 10 years, the business has increased staff numbers from a team of nine to more than 40, including alumni from the graduate programme the company began in 2017, members of the team who have completed their apprenticeships with Praetura and a new apprentice who has recently joined.
Over the decade, circa 15,000 assets have been funded or refinanced by PAF helping a multitude of UK SMEs across the whole of the UK. In the first full year of trading the company averaged a lending total of c.£1.8m per month, ten years later, monthly lending totals are in the region of £10m.
PAF was the founding member of the Praetura Lending Division, which is now five companies strong. The division comprises PAF, Kingsway Finance, Praetura Commercial Finance, Praetura Invoice Finance and Zodeq, employing over 130 people, with a combined loan book of over £380m.
Ric Simmons (pictured), managing director at Praetura Asset Finance, said: "I'm proud to have been a part of the Praetura Asset Finance story from the very beginning. And what a story it has been – the way the team has grown, and the number of brokers and their SME clients benefitting from our 'more than money' approach to funding increasing every year. I'm proud of what we have achieved as a team and I'm immensely proud of the team itself. I am very much looking forward to being a part of the next chapter for this amazing company and fantastic group of people."
Peadar O'Reilly, CEO of Praetura's Lending Division, said: "Back in 2013, we wanted to make a difference and we wanted to establish a place in the market for asset finance funding that looked at things from the SMEs' perspective. More than money is the strapline for the whole of the Praetura Group and we pride ourselves on providing that. The achievements of Praetura Asset Finance over the past 10 years are testament to that ethos truly having an impact. I add my congratulations on hitting this milestone and look forward to celebrating many more successes in the months and years to come."