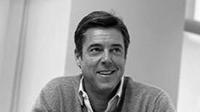 Fintech start-up Fair, which offers a fully-digital, flexible leasing app, has announced it is closing a strategic funding round led by BMW i Ventures that includes investments from Penske Automotive Group and other strategic investors.
Fair plans to grow its presence from Los Angeles to the rest of California by the end of 2017, and to other selected US markets through 2018.
Fair customers can order a ready-to-pick-up pre-owned car from anywhere in minutes, without any physical paperwork, by scanning their driver's license, linking a bank account, and signing in the app.
The service uses advanced data and analytics to determine eligibility, not just a credit score.
Customers can drive their car for as long as they want, and return it with five days' notice.
Fair accomplishes this by buying the car on a user's behalf when they order it on the app, which frees the customer from a long-term financial commitment and unlocks Fair's flexible model.
The company uses artificial intelligence to analyze pricing data, and only offer cars it identifies as great deals. In addition, Fair guarantees a customer's monthly payment will not exceed that of a comparable loan or lease.
Customer funding is based on a pre-qualified monthly payment range tailored to drivers' budgets and includes a limited warranty, routine maintenance and roadside assistance, with insurance offered as an in-app option.
Fair is led by entrepreneur Scott Painter (pictured above), whose background includes TrueCar and CarsDirect.com, and global automotive leader Georg Bauer, who has worked with brands including BMW, Mercedes-Benz and Tesla.
Painter said: "It's clear that technology is transforming how we buy and own our cars, and the consumer is the winner – with simpler, more flexible, and more cost-effective options than ever before.
"Fair is on the forefront of making personal mobility more accessible for a new generation of customers."
Ulrich Quay, BMW i Ventures managing director, said: "Fair offers a completely new customer experience.
"The company allows users to access vehicles without a fixed term. This appeals in particular to younger generations who want more flexible usage models."
The business model relies on dealers as ongoing operational partners, which is why it made sense as an investment for Penske.
Penske president Robert Kurnick said: "Penske is committed to be on the leading edge of technology, and our investment with Fair reflects that commitment.
"The potential appeal of the Fair app to consumers is compelling while keeping our company at the forefront of bringing mobility solutions to the marketplace."
Bauer said he felt the app would prove to be a critical tool for dealers looking to handle a growing quantity of lease returns over the next few years.
He added: "Enabling this process with digital capabilities creates an amazing opportunity for consumers, and helps build brand loyalty for automotive brands."
Fair has also secured offers for nearly $1 billion in dedicated capital from a group of institutional investment banks that traditionally back auto debt portfolios, and from an entity led by Sherpa Capital that is being set up to strategically fund innovative transportation models like flexible ownership and ride-sharing.