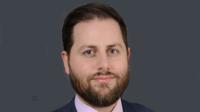 Established finance providers are using a vast array of start-ups as a breeding ground of innovation to accelerate their own digitalisation developments through acquisition and partnerships, according to a new report.
The report, 'Beyond Fintech: A pragmatic assessment of disruptive potential in financial services', argues that while fintechs have changed the basis of competition in financial services, they have yet to materially alter the competitive landscape.
According to the new report from the World Economic Forum, with support from Deloitte Consulting, the status quo is being maintained through acquisitions and partnerships.
R. Jesse McWaters, financial innovation lead at the World Economic Forum, said: "Many consumer facing fintechs have struggled to achieve scale in the face of high switching costs.
"Meanwhile, incumbent financial institutions have been able to catch up faster than many expected, treating the proliferation of fintechs as a supermarket for capabilities that allow them to use acquisitions and partnerships to rapidly deploy new offerings."
The report represents the culmination of three years of research into the transformative role of fintechs.
Rob Galaski, partner, Americas FSI regional leader, Deloitte Canada, said: "Fintechs have changed the pace of innovation and reshaped customer expectations across the financial services ecosystem, laying the foundation for future disruption in the industry.
"The success of fintechs in changing the basis of competition, as well as the increasing pace of technology, means that incumbents have the potential to improve rapidly—but also face rapid disruption going forward."
The report finds that platforms that offer the ability to engage with different financial institutions from a single channel may become the dominant model for the delivery of financial services.
It also states that differing regulatory priorities, technological capabilities and customer needs are challenging the narrative of increasing financial globalisation and making way for regional models of financial services suited to local conditions.
Even global firms may need distinct strategies to cultivate regional competitive advantage and integrate with local ecosystems.
Fintechs will likely face serious obstacles to establishing themselves in multiple jurisdictions, even as technology lowers barriers to entry. Incumbents may become attractive partners for fintechs seeking to enter new markets as they look for opportunities to rapidly acquire scale.
The report also argues that efforts by incumbent financial institutions to emulate the core capabilities of large technology firms will likely lead to an increasing reliance on those same businesses.
For example, as financial institutions seek to enhance customers' digital experiences and unlock data and revenues from customer platforms, they are increasingly dependent on large technology firms' cloud-based infrastructure to scale and deploy processes and to harness artificial intelligence as a service.
The report states: "As financial institutions seek new advantages to grow their competitive footprint, they will be left with tough choices: become dependent on large technology companies or risk falling behind on technological offerings if they minimise engagement to protect independence."
For a copy of the report, click here.