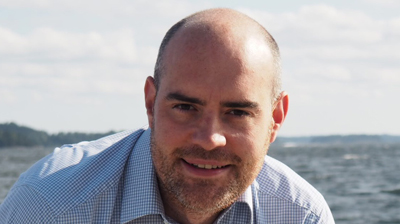 Finance companies in the UK are fighting to reduce the cost of financial fraud after analysis revealed criminals stole £731.8 million last year.
There is a never-ending battle for supremacy, as fraudsters adapt quickly to the introduction of new technology to ruthlessly exploit weaknesses they find in systems, services and processes.
Two-factor authentication and robust banking procedures have helped to prevent criminals from acquiring £2 out of every £3 they try to take, but there is constant probing by gangs as the potential profits from a successful scam can be huge.
Among the companies on the frontline of developing new defences against the latest threats is analytics software company FICO.
It uses ground-breaking 'big data' processes and complex algorithms to spot patterns that indicate criminal activity.
Increasingly, this technology is being used to identify when innocent consumers are unwittingly being manipulated by criminals to hand over money, either in a personal or business context.
Matt Cox, head of European operations, cyber fraud and compliance at FICO, says criminals are increasingly using social engineering to persuade consumers to bypass finance security systems.
For example, so-called push payment scams are based around a criminal impersonating a person or business to divert funds from a genuine recipient to the criminal's bank account, with 43,875 victims losing £236 million last year.
Overall, 88% of the losses were suffered by retail consumers, who lost an average of £2,784. The remainder were businesses, which lost on average £24,355 per incident.
In some cases, sophisticated scams fool accounts departments into thinking a senior executive has ordered the payment of funds to a fraudulent company. In others, payments to a genuine supplier are siphoned off by impersonating the company and changing the recorded bank account to the fraudulent account.
Cox said: "The more sophisticated schemes focus on building trust and getting someone to pay without realising what they are doing."
FICO was formed in the 1950s and its fraud systems protect more than 2.5 billion credit cards, but it is also a leader in combating online fraud that has become a focus for criminal gangs because it offers much greater speed and scale for financial crime.
Big data key to spotting fraud
Big data solutions and complex software systems mean the company can look in all places at all times to spot tell-tale patterns of fraud.
Cox added: "We are into the information age and the environment has changed from a time when everyone knew their bank manager to a digital world and fraudsters have been able to pivot and exploit these channels.
"Fraudsters have been able to bypass security channels by getting customers to carry out transactions for them. Security such as device profiling is great, but sometimes it is not enough.
"FICO looks at areas such as incoming payments and outgoing payments and we can see if this is normal for the customer and we will verify it, stopping payments until we are sure. This is an extra layer of defence.
"We look at where the money is going and whether something has happened to the receiving account that raises suspicions.
"There are so many data points to measure and take into consideration that you need to make sure you are profiling across channels to create layers of prevention."
Cox promotes a multi-layered fraud strategy that includes customer education as a critical element, along with employee education to monitor for unusual requests or spot suspicious events.
This includes pooling resources to share intelligence, with FICO leading a fraud consortium where financial organisations share information, allowing smaller banks to obtain the same insight as bigger banks.
It also supports initiatives such as the government's Take Five campaign that offers straight-forward and impartial advice to help protect against financial fraud.
This includes advice on email deception and phone-based scams as well as online fraud - particularly where criminals impersonate trusted organisations.
FICO's pioneering use of predictive analytics and machine learning extends across business operations to improve decisions and efficiency.
It holds more than 185 US and foreign patents on technologies that increase profitability, customer satisfaction and growth for businesses in financial services, telecommunications, health care, retail and many other industries.
New retail banking solutions
Most recently, it unveiled a host of new retail banking solutions to support lenders with their digital transformations.
Tim VanTassel, vice-president of FICO's credit lifecycle business line, said: "We have seen remarkable changes in banking in the last two years as lenders accelerate their digital transformation and reinvent the customer experience.
"Lenders are engaged in an analytic arms race to find, delight and retain the right customers by determining and deploying differentiated offers and experiences."
New services include real-time technology for comparing loans. Its Origination Manager now interacts seamlessly with an optimised Alternative Deal Structure solution to evaluate thousands of alternative offers and present a set of differentiated options in seconds.
VanTassel said: "FICO is the only vendor that is able to apply optimisation technology to search in real-time for deals that provide maximum customer desirability while abiding by current pricing and loan eligibility policies."
Last year, FICO released ADS to offer real-time deals in auto finance, but the latest release organises eligibility rules for faster search results and adds the ability to review mortgage lending.
Other changes include updates to its Strategy Director and Debt Manager FitAgent debt collection system.
It has also improved customer communications with artificial intelligence and cloud-based services through FICO Customer Communication Services (CCS).
The solution helps clients connect more effectively with customers and resolve suspected fraud cases and overdue payments automatically.
FICO has collaborated with Amazon Web Services (AWS) to bring Amazon's AI-driven text–to-speech service to CCS.
VanTassel said: "Using Amazon Polly we can now create and edit voice responses in seconds versus days.
"We're able to generate speech recordings for our IVR systems and voice notification products at speed, which is essential for our customers that are working in dynamic and highly-regulated markets.
"We make millions of contacts per day around the world and AWS allows us to scale with the high performance, security and reliability needed to match the growth of our business.
"In growing regions like Asia-Pacific, where we currently serve six countries, it has been the perfect match for customers who need speed, simplicity and scale."