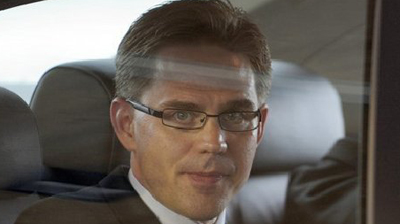 The European Economic and Social Committee (EESC) has welcomed the European Commission's (EC) action plan on FinTech but has urged regulation to strike a better balance between market stimulation and security.
The EC's FinTech Action Plan is part of the Commission's efforts to build a Capital Markets Union (CMU) and a single market for consumer financial services.
It is also part of its drive to create a "digital single market". The Commission aims to make EU rules more future-oriented and aligned with the rapid advance of technological development.
Jyrki Katainen, EC vice-president for jobs, growth, investment and competitiveness (pictured above) said: "New technologies are transforming the financial industry by revolutionising the way people access financial services.
"Alternative sources of funding, such as crowdfunding or peer-to-peer lending, directly link savings with investments. They make the market more accessible for innovative entrepreneurs, start-ups and small companies. This objective is at the heart of the Capital Markets Union."
Petru Sorin Dandea, rapporteur for the EESC opinion on the EC's proposals, said: "FinTech players should be subject to the same rules as the financial sector, particularly as regards resilience, cyber security and supervision.
"We must follow the principle of 'same risk, same rules, same supervision."
In addition, the EESC is calling for rules to ensure uniform development of FinTech in the EU.
The EESC said FinTech will play an instrumental part in facilitating finance for the small and medium-sized business (SME) sector specifically.
The main points of the European Commission's FinTech Action Plan:
The Commission will host an EU FinTech Laboratory where European and national authorities will engage with tech providers in a neutral, non-commercial space;
The Commission has already created an EU Blockchain Observatory and Forum. It will report on the challenges and opportunities of crypto assets later in 2018 and is working on a comprehensive strategy on distributed ledger technology and blockchain addressing all sectors of the economy.
The Commission will consult on how best to promote the digitisation of information published by listed companies in Europe, including by using innovative technologies to interconnect national databases. This will give investors far easier access to key information to inform their investment decisions.
The Commission will run workshops to improve information-sharing when it comes to cybersecurity;
The Commission will present a blueprint with best practices on regulatory sandboxes, based on guidance from European Supervisory Authorities. A regulatory sandbox is a framework set up by regulators that allows FinTech startups and other innovators to conduct live experiments in a controlled environment, under a regulator's supervision. Regulatory sandboxes are gaining popularity, mostly in developed financial markets.