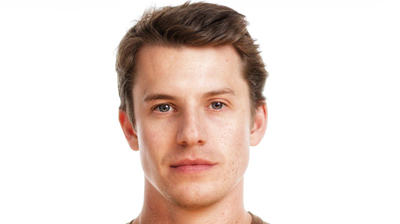 Online payments platform Stripe has launched Stripe Capital to provide internet businesses with easier access to funding.
The move is in response to banks cutting back on lending to small businesses, with 70% of companies saying they don't have access to the level of funding they need to manage cash flow.
The bank loan process is also lengthy, with reports of businesses spending more than 25 hours on applications and paperwork before waiting weeks to receive approved funds.
Stripe Capital aims to provide funding in a day using artificial intelligence and complex algorithms to automatically analyse client finances to deliver rapid funding decisions. Customers are charged a flat fee for loans to avoid compound interest and repayment is automated and adjusted based on customer revenues.
In addition to businesses running on Stripe directly, Stripe Capital is also available to B2B platforms and marketplaces on Stripe Connect.
Will Gaybrick (pictured), Stripe's chief product officer, said: "Stripe Capital makes it easy for internet businesses to get the funds they need, when they need them.
"Businesses, especially small businesses and startups, are the engines for job creation in our economy. It should be trivially simple and lightning fast for them to access the capital they need to smooth their cash flow and invest in their own growth."
Stripe Capital has initially launched in the US, with Stripe providing access to loans, then handling the servicing and collection process on behalf of its bank partner, through whom loans will be issued.
California-based infrastructure-as-a-service company Xirsys turned to Stripe to fund the expansion of its server capacity to meet the demand of users.
Richard Blakely, chief executive officer and co-founder at Xirsys, said: "Stripe Capital helped us expand our global footprint. We used the funding to set up servers in China, India, and Japan, allowing us to reach customers all over the world. Since then, we've seen our annual revenue more than double."
Jordan McKee, research director at 451 Research, added: "The platform use case represents a powerful distribution model for small business lending built entirely for the internet commerce era. It allows capital to travel across an extensive network to reach a huge long tail of small businesses that have been starved of funds."
In addition to developments in the US, Stripe is expanding throughout Europe with the official launch of its services in Estonia, Greece, Latvia, Lithuania, Poland, Portugal, Slovakia, and Slovenia.
Businesses can start accepting payments in more than 130 currencies in as little as 10 minutes, while Stripe also provides access to its global payments and treasury network.
In addition to accepting payments, companies can use Stripe to handle accounting, billing, paying out to third parties and optimising for mobile payments through a centralised dashboard.
Stripe users also get access to mobile wallets such as Apple Pay and Google Pay.
Felix Huber, head of central and eastern Europe, Middle East, and Africa, at Stripe, said: "Central and eastern Europe has a lot of entrepreneurial and technological talent, and we believe even more of its companies could be expanding globally."
The company has also launched the Stripe corporate payment card, which provides value-added features including customisable spending controls, limiting spending per person, per day, or per category, while companies can block certain categories of purchases altogether.
It also provides real-time expense reporting, with no annual fees, foreign transaction fees, late fees, and no card replacement fees regardless of the number of employees a business has.
Last year, Stripe launched a $245 million round of new funding, valuing the company at $20 billion, so accelerate its global expansion and fund the development of new and innovative services.